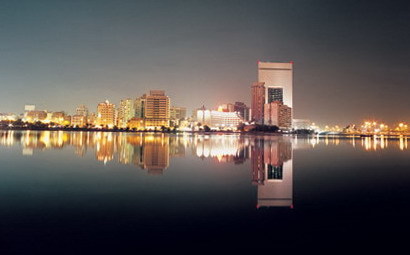 Saudi Arabia is said to have cut crude sales for next month to some buyers in the world's biggest oil market, limiting sales to prized buyers as part of its pledge to curb exports and shrink a global glut.
State-run Saudi Arabian Oil Co. will supply lower volumes of crude than the amount some Asian customers requested for September, with the cuts spanning across grades, said people with knowledge of the matter. Those reductions totaled 1 million barrels across South Asia and South East Asia, said one of the people, who asked not to be identified because the information is confidential. One processor in North Asia got 10 percent less than what it asked for, another person said.
Saudi Arabia is limiting cargoes to Asia, a prized market where it's facing competition from rivals including the U.S., to implement an output-cut plan aimed at eliminating an oversupply. The failure of OPEC's efforts amid rising production in Libya and Nigeria and lower compliance to promised curbs by some nations has spurred the kingdom to take more action. In previous months this year, it had largely spared the region from the effects of its reductions.
Aramco's press office in Dhahran didn't immediately respond to an email seeking details on its monthly crude allocations.
One refiner in Southeast Asia was subjected to cuts for September, while another in the region received full volumes. Volumes to two other processors in North Asia were also reduced, the people said. In previous months, most customers in Asia received the amount of crude they requested.
More Pressure
Saudi Arabia said last month that it planned to increase pressure on nations that didn't comply with their pledge to cut output as part of deal between OPEC and other countries such as Russia through next March. Compliance to cuts fell to 86 percent in July, the lowest level since January, according to a Bloomberg survey. Benchmark Brent crude has dropped about 8 percent this year as signs of rising global supply eroded optimism that the curbs are re-balancing the market.
The kingdom won't act alone to balance the market and other nations should improve their implementation of supply cuts, Saudi Arabia's Energy and Industry Minister Khalid Al-Falih said last month after meeting fellow producers in St. Petersburg, Russia.
Saudi Arabia, the world's biggest crude exporter and OPEC's top producer, has previously been said to cut some volumes of its Arab Medium and Arab Heavy grades and compensated for those reductions by offering higher amounts of its Arab Light and Arab Extra Light varieties.
Recommended for you

Price of oil surges amid speculation that OPEC+ nations will cut production