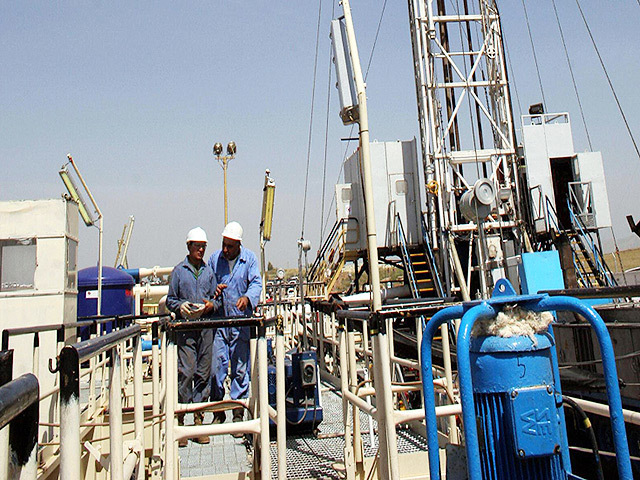 Genel Energy today confirmed the Taq Taq field partners have received a gross payment of $10.22million from the Kurdistan Regional Government for oil sales during June 2017.
Genel's net share of the payment is $5.62million.
Gross oil sales from the Taq Taq field in June 2017 averaged 15,863 bopd, including both exports and Bazian refinery deliveries.
The Taq Taq licence area is located 60 km northeast of the Kirkuk oil field and the adjacent city of Kirkuk, 85 km southeast of the city of Erbil and 120 km northwest of the city of Sulaimaniah. The gross area of the Taq Taq licence area is approximately 951 square km.
The Taq Taq field has been producing since 2006. As of 30 June 2017 the field had produced over 210 mmbbls, generating over $12billion in sales.
On 29 February 2016, thecCompany announced that the 2P initial gross recoverable reserves (referred to in the industry as Estimated Ultimate Recovery, or EUR) for the Taq Taq field had been downgraded from 683 MMbbls to 356 MMbbls. On 28 March 2017 the company announced a further downward revision of Taq Taq 2P EUR to 267 MMbbls, implying gross 2P reserves of 61 MMbbls at year-end 2016.
The further reduction of 2P EUR for Taq Taq is a consequence of a reassessment of the gross rock volume above the oil water contact and fracture porosity in the undrained Cretaceous Shiranish reservoir, following an analysis of reservoir surveillance data and well performance from 2016.
The overriding strategy for the Taq Taq field is to generate free cash flow flow – and $32 million in free cash flow was generated in the first half of 2017 – and maximise gross ultimate recovery.
As a result the field partners have decided to wait for the results of the TT-29 well ahead of sanctioning any further investment in the main Cretaceous reservoir. Accordingly, two planned sidetracks of existing Cretaceous producers have been moved into the contingent category pending results from TT-29.
Genel Energy, with headquarters in London and offices in Ankara and Erbil, is one of the largest London-listed independent oil producers, and is the largest holder of reserves and resources in the Kurdistan Region of Iraq. Through its Miran and Bina Bawi gas fields, the company is positioned to be a cornerstone provider of KRI gas to Turkey under the KRI-Turkey Gas Sales Agreement. Genel also continues to pursue further growth opportunities within the Middle East and Africa.
Recommended for you

North Sea firm Longboat secures rig to spud exploration well