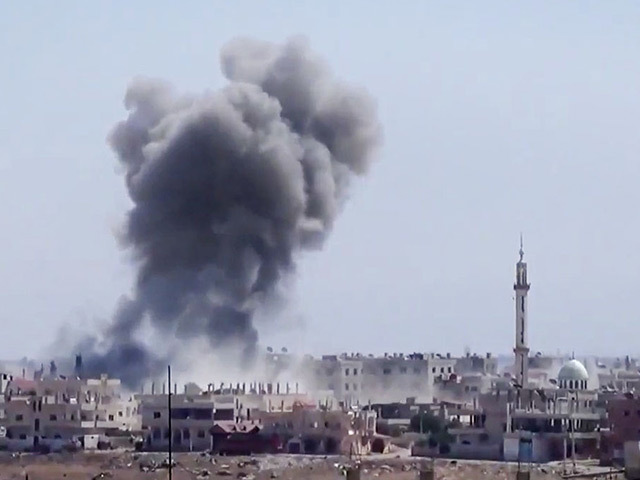 More than a hundred people have been killed in a truck bomb blast in eastern Syria, a spokesman for US-backed local forces said.
The attack occurred on Saturday near the Conoco gas plant by Deir el-Zour city, according to Mustafa Bali of the Syrian Democratic Forces (SDF).
He said the victims were refugees from the war with the Islamic State (IS) group in the region.
Omar Abu Layla of the activist-run DeirEzzor 24 monitoring group said the blast happened at a checkpoint where locals were awaiting passage into SDF territory. He said dozens were killed.
The SDF control several oil and gas fields in eastern Syria, which they seized from IS militants this year.
The attack was not claimed in IS media.