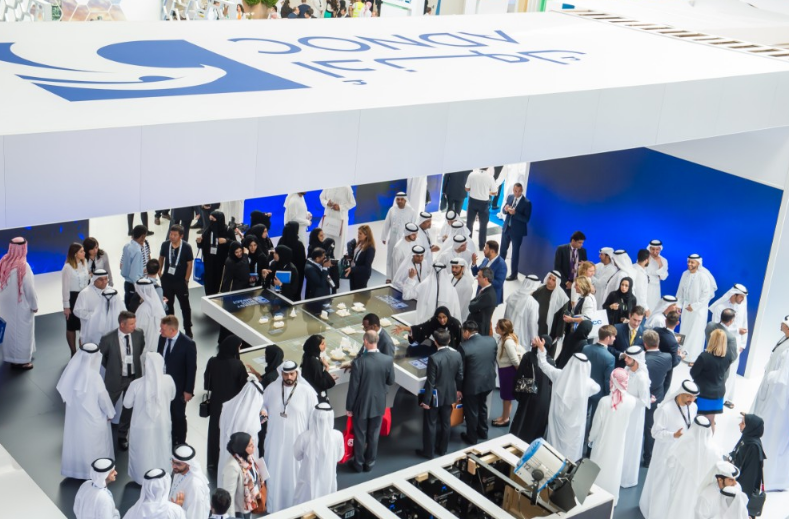 North-east firms visiting one of the world's biggest oil and gas conferences next week have said Adipec 2017 is coming at the "right time".
Political upheaval in Saudi Arabia and production cuts by Opec and its allies have counter-balanced strong US shale production to help crude prices back above $60 for the first time in two years.
And UAE-state-owned oil company Adnoc is in the process of combining its individual business units and bringing them under one banner.
Calum Bain, Middle East manager at drilling technology and software firm HRH Geology, said Adnoc's consolidation was promising for businesses which are trying to expand.
Mr Bain said: "Adipec is coming at the right place and the right time for us. We've been to Adnoc before as delegates but, in light of the more challenging economic times, we've decided to make this is the first time we are exhibiting.
"It's an evolving market here with Adnoc. Previously, Adnoc was a group which operated as individual business units, but they're all being brought together now as part of a drive to improve efficiency.
"That's a massive opportunity. When you're in discussions with them now, it's a single entity rather than a group of separate companies, so the prize is more significant."
Mr Bain, who has been based in the UAE for six years, said Adipec was a great "stepping stone" for visiting all of HRH's clients across the region.
Mr Bain said HRH had a good client base in the Middle East and that it counted Saudi Aramco as one of its biggest customers.
He said: "It's always good to engage with clients and potential customers face-to-face. That strategy works in the Middle East. They appreciate companies who make an effort to be based there regardless of their size."
HRH, which has a regional base in Abu Dhabi, will be hoping that Gravitas, the updated version of its log drawing software for drilling, will prove attractive to visitors to the event.
John Dudgeon, regional manager at Peterhead-based energy service firm JBS Group, said Adipec was one of the more productive conferences on the calendar.
Mr Dudgeon said: "People go to Adipec to talk about live projects, not to hand out CVs. It's always a bit more productive.
"I sometimes feel that Offshore Europe is more of a jolly for some people who want to use it to catch up and have a chat."
About 65 Scottish companies will be attending Adipec as part of the Scottish Development International delegation.
The conference runs from November 13-16.
Recommended for you

Ellon based Aubin Group lands £4.2m contract in the Middle East