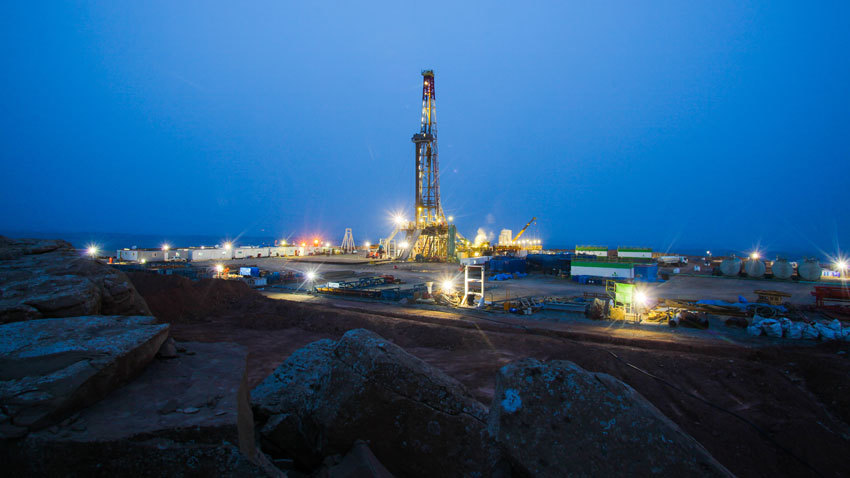 Genel Energy has announced it expects its oil and gas production to fall for a third year in 2018.
In an operational update, the Iraqi-Kurdistan-focussed firm said net production for 2017 averaged 35,200 bopd, compared with over 53,000 bopd the previous year.
The decline in production is being attributed to continuing reduced output from the Taq Taq field, which was once considered its flagship after striking water two years ago.
There are, however, promising signs for Genel's Bina Bawe and Miran gas fields after a recent survey showed a 40% increase in gas resources.
The company is currently looking to find a partner to develop the fields.
Tony Haywood, a former boss at BP, left the exploration company which he co-founded last year following several lossmaking years.
Murat Özgül, chief executive of Genel, said: "A strong final quarter of 2017 completed a very positive year for Genel. During the quarter, the successful Peshkabir-3 well result tripled production at the field to c.15,000 bopd, a figure that is expected to grow in 2018, while at Taq Taq the TT-29w well was brought on production.
"Payments for oil sales were received from the Kurdistan Regional Government ('KRG') in every month of 2017, totalling over $260 million net to Genel and leading to $140 million of free cash flow in the year. The 2017 payments were bolstered by the receipt of override payments in the fourth quarter under the Receivable Settlement Agreement ('RSA'), and payments have continued in early 2018.
"The recently announced CPRs reaffirmed the potential of the Bina Bawi and Miran fields, with combined 1C gross raw gas resource estimates higher than the gas volumes agreed under the Gas Lifting Agreements. The upstream field development plans are expected to complete shortly, and will help define the roadmap to unlocking the value in these major resources.
"The successful debt refinancing in late 2017, and the expectation of ongoing material free cash flow, provides us with a solid platform and financial flexibility to execute our growth plans during 2018 and beyond."
Recommended for you

North Sea infrastructure could get fresh lease on life with hydrogen production