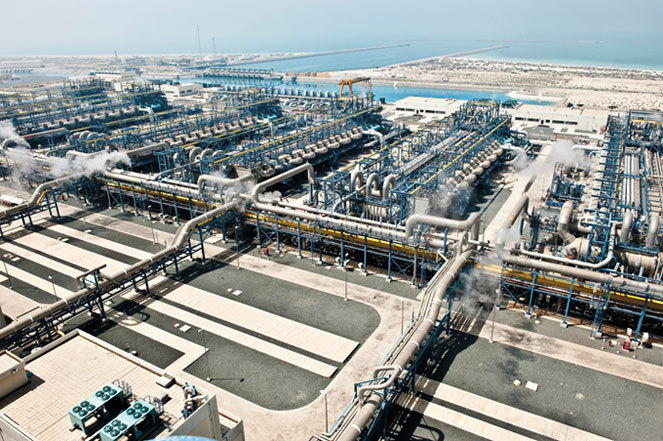 Abu Dhabi energy firm Taqa has posted a net profit for its preliminary results for 2017, after a loss of AED 16 billion (£3.1billion) in 2016.
The company turned a profit of £33.2million last year.
Taqa says the results reflect its resilience after coming through "an extremely tough market environment".
Revenues for the firm, which is controlled by the Adu Dhabi government, increased by 3% to £3.2billion, which is largely being put down to an increase in oil price coupled with efficiencies.
Oil and gas production decreased by 8% annually to 126,200 barrels of equivanlent oil per day, which Taqa says is partly due to planned North Sea platform maintenance.
Saeed Hamad Al Dhaheri, acting chief operating officer, said: "TAQA has come through an extremely tough market environment, with the company's preliminary financial results reflecting the company's resilience.
"Turning to a net profit in 2017 is therefore an impressive and notable achievement.
"Higher hydrocarbon prices, together with sustained cost efficiencies, benefited our oil and gas business, while the power and water business continued to deliver a robust operational and financial performance.
"The company is focused on optimizing returns from all of its global assets, while playing a key role in Abu Dhabi's economic development by being a major player in the regional utilities sector."
Recommended for you

TAQA maintains profitable run in 'most productive' year