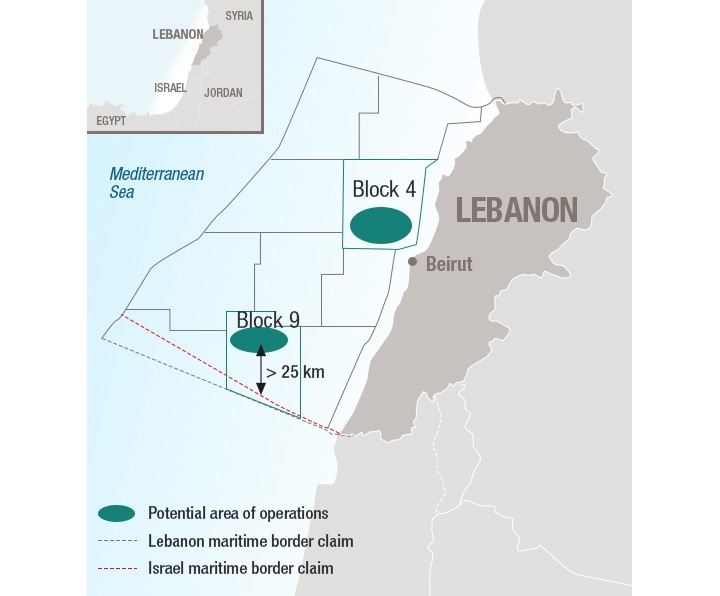 French energy giant Total has entered into an oil and gas field in close proximity to the Israeli-Lebanese border dispute in the Middle East.
The company has signed an agreement to drill in exploration Block 9, off the coast of Lebanon in the Mediterranean, which borders Israeli waters.
It is one of two blocks to be signed for in the country in its first oil and gas exploration and production offshore licensing round.
Isreal and Lebanon have exchanged threats over the tender amid rising tensions over the disputed marine boundary.
Total leads a consortium of Italy's ENI and Russia's Novatek in both blocks – their first priority will be to drill the other block which sits firms in Lebanese waters in 2019.
The company says it is "fully aware" of the dispute on the Block 9 area, with its main prospects located more than 25km (15 miles) away and therefore "the exploration well on Block 9 will have no interference at all with any fields or prospects located south of the border area".
Total controls 40% as well as ENI. The remaining 20% is Novatek's.
Recommended for you
X

Does the UK's subsea industry actually belong to the UK?