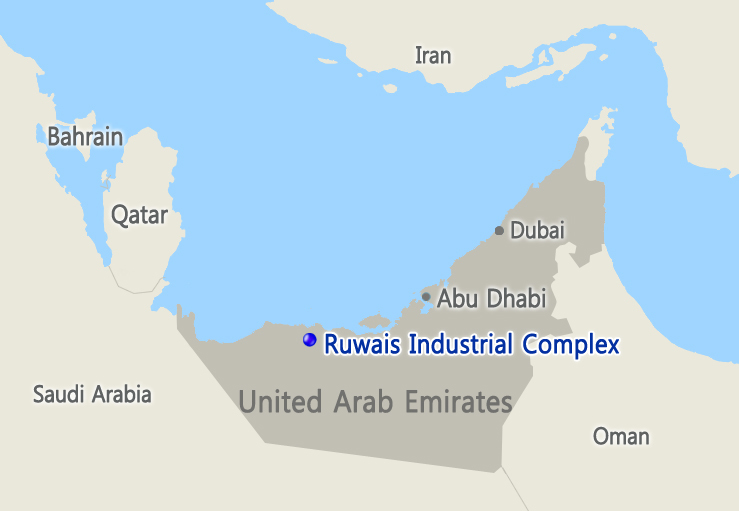 Abu Dhabi National Oil Company (ADNOC) has awarded two contracts worth over $3.5billion (£2.4billion) to Samsung Engineering.
The first is an engineering, procurement and construction contract worth $3.1billion for the South Korean firm to build a crude oil processing flexibility project for ADNOC Refining.
The facility at the Ruwais Industrial Complex in the United Arab Emirates (UAE), will allow it to process up to 420,000 barrels of oil per day.
It is set to be completed in 2022.
ADNOC says it will also allow more Murban crude oil to be exported for sale.
The second contract for a waste heat recovery project which ADNOC says will generate an additional 230 MW of electricity for sale by capturing waste heat which is currently vented into the atmosphere.
Four gas turbines at the Ruwais refinery will be upgraded with closed-cycle power generation technology, helping reduce the environmental impact of ADNOC's power operations.
ADNOC chief executive and the UAE's minister of state, Sultan Ahmed Al Jaber said: "ADNOC has a long and successful history of working with Korean companies as partners in our concession areas, as contractors for our major projects, and as a customer of our crude oil and refined products.
"The award of two major Engineering, Procurement and Construction (EPC) contracts reinforces the strong business relationship that exists between the UAE and Korea.
"As ADNOC continues to deliver on its 2030 smart growth strategy, a number of new and exciting opportunities exist across our value chain, particularly in the downstream, which offer the potential to deepen and develop the longstanding relationship between ADNOC and its Korean counterparts."
Sungan Choi, president and chief executive of Samsung Engineering said: "We were able to win this project based on our track record of delivering safely and on schedule.
"We will do everything in our power to successfully execute CFP by utilizing our global experience in the refining sector."
Recommended for you

Adnoc hands out early offshore Hail and Ghasha work