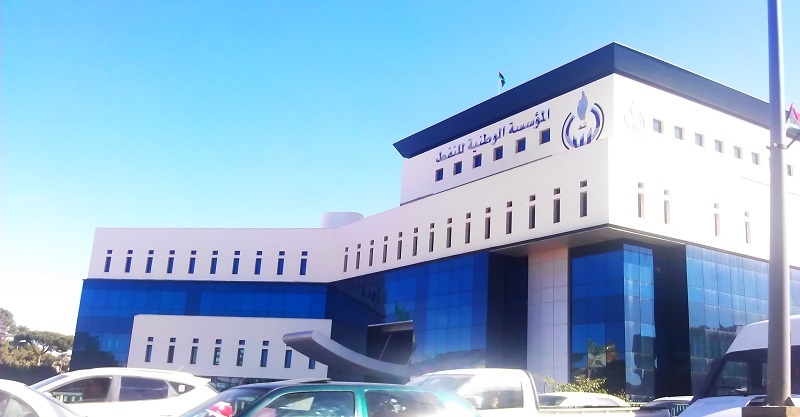 Libyan security forces overcame gunmen who attacked the state oil company's headquarters as militias and government-backed forces clashed in the North African country's capital.
"A number of blasts" rocked National Oil Corp. headquarters in Tripoli, and several people were killed and injured, NOC Chairman Mustafa Sanalla told Libya Channel TV after he was evacuated from the building. Some of the injured were in critical condition, and all NOC employees have fled the building, he said.
Security forces are now in control of the building after the death of all the attackers, Wissam Al-Messmari, a manager for the Petroleum Facilities Guard, said by phone from Tripoli. One of the gunmen was killed by security forces and the rest blew themselves up, he said. Police cordoned off the area, blocking all roads leading to the headquarters, and smoke could be seen rising from the building.
Calls to NOC officials weren't immediately answered.
Recovery at Risk
The fighting threatens a fitful recovery in the country's production and export of oil. Libya is a member of the Organization of Petroleum Exporting Countries and holds Africa's largest proven reserves of crude oil. It pumped about 970,000 barrels a day in August, an increase of 310,000 from July but still less than the nation produced in February.
Scores of people have been killed in clashes that have pitted a militia based in the city of Tarhouna, about 100 kilometers (60 miles) south of the capital, against forces aligned with the internationally backed government of Prime Minister Fayez al-Sarraj. The fighting initially broke out around the end of August.
Libya has been convulsed by conflict since the 2011 ouster of former leader Moammar al-Qaddafi and the emergence of rival governments in the west and east of the country. That battle has crippled efforts to stabilize the nation, which was producing 1.6 million barrels a day of oil prior to the uprising against al-Qaddafi.
Recommended for you

NOC declares fourth force majeure, covering Brega