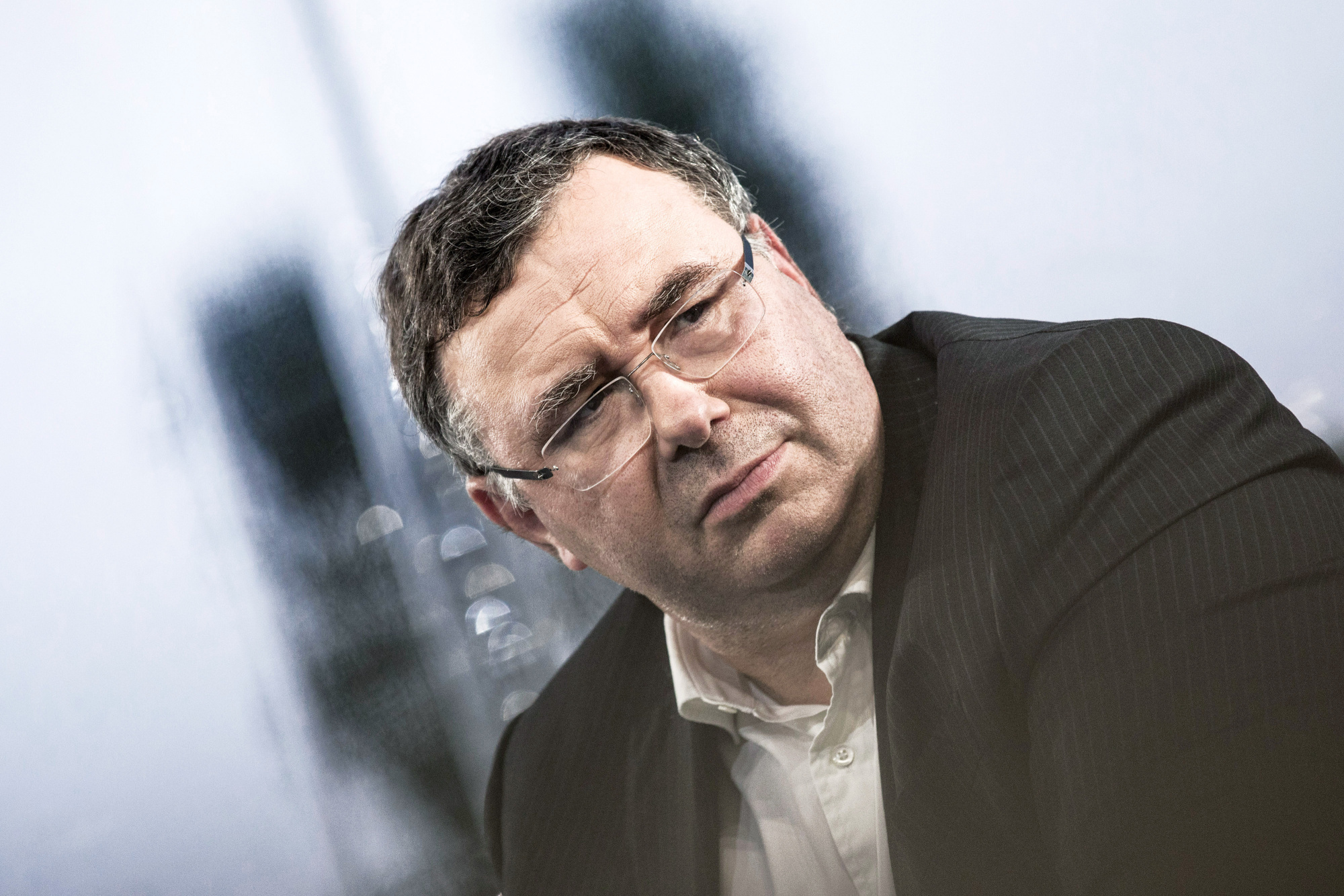 Total SA boss Patrick Pouyanne proved once again that he'll go where other business leaders fear to tread.
The storm in Saudi Arabia caused by the killing of dissident journalist Jamal Khashoggi was too much for the chief executive officers of Siemens AG and BlackRock Inc., who pulled out of an investment conference in Riyadh this week. But the head of France's oil giant didn't just show up, he maintained a high profile.
"It's preferable to engage in frank and assertive dialogue, in which we make our values clear, with our partners" he said in the glittering plenary hall, looking relaxed in a blue navy suit alongside Saudi Energy Minister Khalid Al-Falih. "We see what partnership means when you have a difficult time."
He later posted the same message to his roughly 8,000 followers on Twitter, alongside a picture of himself with a backdrop that read "Invest Saudi."
Pouyanne was perhaps the most senior Western executive to attend what had been dubbed "Davos in the Desert." Many of his peers chose to forgo the conference, held in a convention center alongside the Ritz-Carlton hotel in Riyadh, were scores of senior officials and businessmen were imprisoned for weeks in 2017.
The Total CEO went on to sign memorandums of understanding with Saudi Aramco that foresee a joint investment of $5 billion in a petrochemicals project in the kingdom, and another collaboration in fuel retail stations. His counterpart at Siemens, Joe Kaeser, had to delay the signing of a power-plant contract that could ultimately be worth as much as $20 billion.
Pouyanne has taken other bold stances in the Middle East. Total was the first major western energy company to sign up for a big project in Iran after the U.S. lifted sanctions back in 2016. Although that venture is on ice since President Donald Trump reimposed the restrictions.
Total has successfully navigated enmity between the Gulf Arab states, making big investments in Saudi Arabia and the United Arab Emirates while also maintaining a large business in their political foe Qatar.
When asked at the same conference in Riyadh a year ago why he's keen to bet on the Middle East, Pouyanne had a disarmingly simple answer: That's where the oil is.
Recommended for you
X

£15m fund to address critical engineering challenges