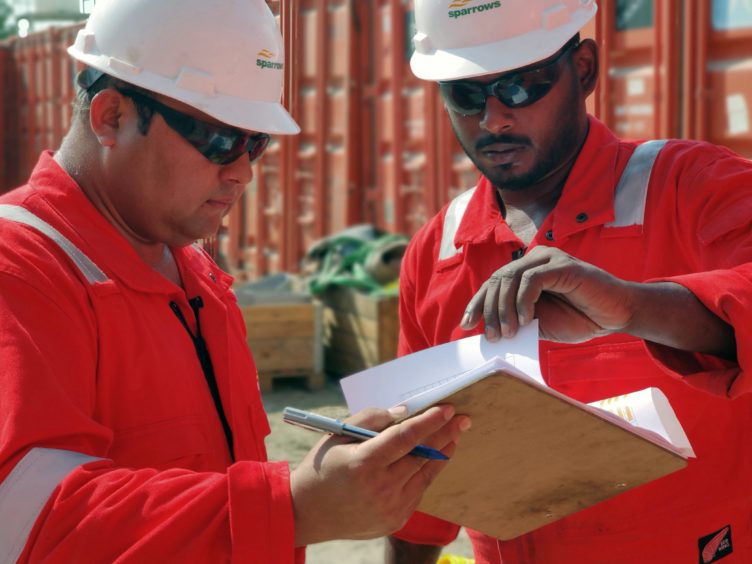 Energy service firm Sparrows Group has created more than 150 new positions in the United Arab Emirates (UAE) after winning contracts worth more than £55 million over the past three months.
The new raft of deals includes a five-year agreement with a major exploration and production business and two drilling equipment support contracts.
Work on the five-year mechanical lifting equipment management project has already started.
Under the deal, Aberdeen-headquartered Sparrows will operate and maintain cranes, lifeboat davits, loose lifting machinery and mechanical handling equipment.
The first of the drilling equipment services contracts involves the overhaul and recertification of nine catwalk units and eight mast cranes. The second project is for the inspection, repair and recertification of a top drive and pipe handler.
Work for both contracts will be undertaken in Sparrows' workshops in Abu Dhabi.
The company, which has been active in the UAE for more than 20 years, currently employs 200 people in the area. This includes 60 new employees brought into the business this year to support continued growth.
When the 150 new posts have been filled, Sparrows' headcount will be about 350 in the UAE, with most roles based offshore.
Sparrows chief executive Stewart Mitchell said: "The UAE has become a renewed focus for Sparrows since our entry into the market over two decades ago and these latest awards demonstrate the reputation we have successfully built in the region. The drilling sector has been a key growth area for the business and it is fantastic to see our footprint expand in this market.
"Our regional team has completed successful projects in the UAE and Singapore in the last 12 months and we already have a healthy pipeline of work moving in o next year."
He added: "With a robust order book in place for the next five years and a new pipeline of talent being attracted to work for Sparrows in the region, we are expecting to see the business grow exponentially as we continue to deliver operational efficiencies for our clients."
Sparrows employs around 2,000 people onshore and offshore around the world, about half of them in Aberdeen. The company will be exhibiting at the Adipec oil and gas conference in Abu Dhabi next week.
Recommended for you

Turning flare gas into hydrogen and graphene, Levidian seals UAE deal