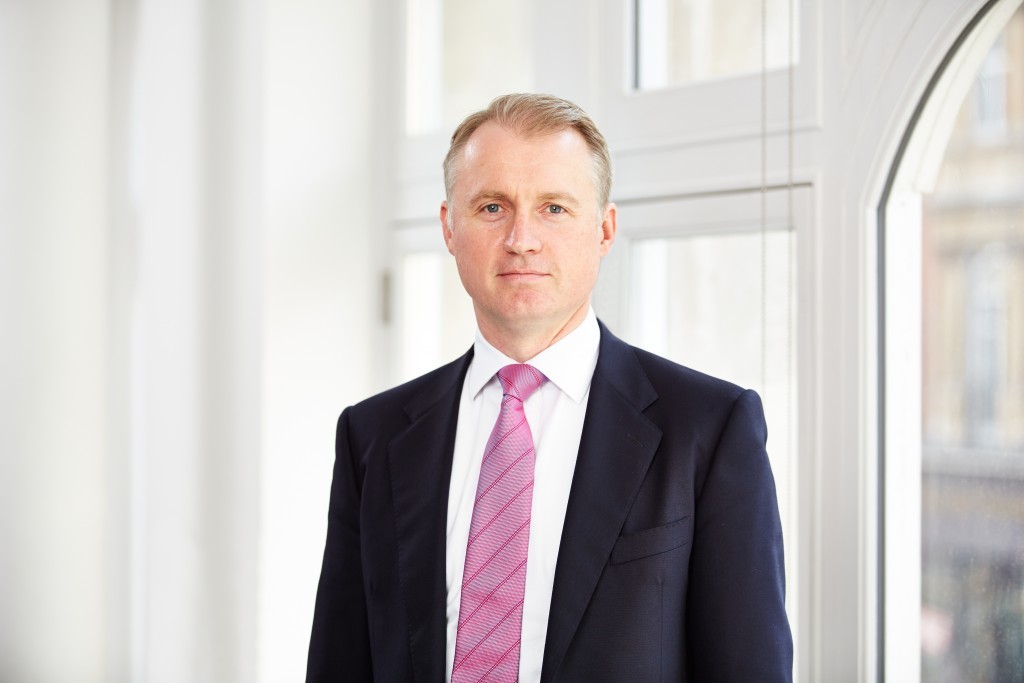 The Middle East has been a mainstay of Penspen and confirmation of that came earlier this week, with the announcement of a project management consultancy (PMC) award from Abu Dhabi's ADNOC.
"Abu Dhabi is probably our largest single market and our largest single office. We do a lot of work with ADNOC and the companies that support ADNOC in the construction of its core production facilities and midstream. We also serve other countries in the region from this base. So we're in Kuwait, we're in Oman, Qatar and in Saudi," Penspen's CEO Peter O'Sullivan told Energy Voice on the sidelines of the ADIPEC conference.
He went on to say that the company's scale in Abu Dhabi is similar to some of the larger companies but combines that with a "smaller company mentality: client focus, responsiveness, cost structure that goes along with that". Penspen also does work on integrity consulting, of looking at operating assets and the risks and opportunities associated with those. Picking up on the PMC work, the executive said this had picked up over the last few years, citing it as a particular strength for the company.
Cloud work
At the beginning of 2020, O'Sullivan continued, Penspen intends to launch a digital platform to deliver its various services. This will be initially focused on the company's pipeline integrity work. "We're creating a cloud-based platform that will enable our clients to upload their inspection data onto a platform and get real-time results back." This allows operators to integrate different tests on a pipeline and also to receive insights into its operation and its reliability.
"Innovation should be about delivering more efficiency. Either through the design process in the construction projects, getting the work done more efficiently and safely, or through operation of assets, making those more effective and efficient. If it's not, you've got to wonder what it's about. Secondly, the cost of innovation is not that high, particularly high tech innovation," O'Sullivan said. "The key thing to be very clear about is what value you're trying to deliver to the end user. If you focus on that and you have a good partnership model, you can do a lot with actually not a huge amount."
One area that has proved to be a contentious issue in Abu Dhabi, and many other parts of the world, has been the question of local content, where the pressure is on foreign companies to demonstrate they are doing more than parachuting in expatriates to do work.
Given Penspen's local presence, O'Sullivan was confident that the company's "in-country value", as it is known in Abu Dhabi, was competitive. "The government has put in place a systematic process to try and improve that over time for everybody and I think that's a good thing. Not having to rely on workers from other parts of the world is the best delivery model you can have. We are looking to develop local engineers."
Penspen has been awarded two contracts in the last 18 months to support ADNOC's bold expansion plans. In 2018, the company won major PMC award – worth more than $70 million over five years – to support ADNOC Onshore's 15 major projects.
On November 11, the company announced additional work for ADNOC's growth plans and the supervision of contractors globally. This will run for four years, with a two-year optional extension. "We're going to play a key role in delivering these projects and helping ADNOC to achieve that production milestone."
One of the projects Penspen is working on is the delivery of infrastructure to transport sour gas. "We're already working on that and sour gas technology is well understood and well known. It's about delivering that in a cost effective way that addresses the local issues – the sheer volume of it."
O'Sullivan was enthused about the Abu Dhabi market but expressed some caution for new entrants. "If you were trying to enter it now it'd be very challenging because there are a lot of incumbents. It's a well-established market and it's been so open to Western companies. For new entrants, I think they would really need to have something different and distinctive to bring to the market."
Looking at the broader regional market, Penspen has been investing in Kuwait recently, in support of Schlumberger and more recently won work to provide engineering services directly to Kuwait Oil Co. (KOC). The contractor has done work in the past in the Neutral Zone between Saudi Arabia and Kuwait, all of which goes to make the case for its local ties.