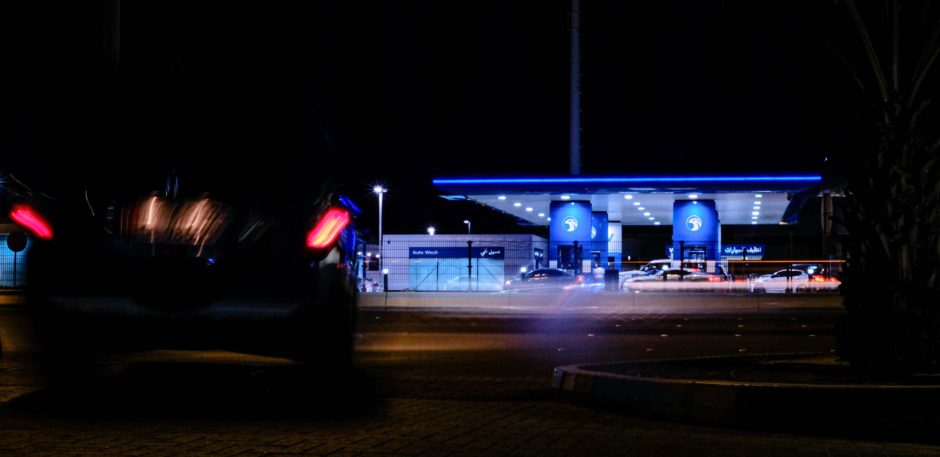 Innovation and new approaches are dominating ADNOC's drive for new sources of gas.
The upstream director of the state-owned Abu Dhabi company Abdulmunim Al Kindy highlighted a number of new developments as playing a key role in meeting gas demand. Exploiting gas caps on oilfields, major sour gas developments, deep gas and even unconventional gas will all play a part in meeting Abu Dhabi's rising appetite for the feedstock.
"We have been aggressive in moving forward with these developments since 2018," Al Kindy said, speaking at a media roundtable held during the ADIPEC conference. "They will all come together in about 2024-25 and are part of our strategy to meet local demand fully."
By 2030, Abu Dhabi intends to be self sustainable in terms of energy with the expectation of being a net exporter.
Exploration is also under way. Five blocks have been awarded and an offering is in progress for a second round, also covering five blocks. These should be awarded by the first quarter of 2020. "In five years' time, I believe we will have stronger partners carrying out exploration and possibly finding more reserves."
ADNOC remains open to working with partners on a host of opportunities, although the company has expressed its support for foreign companies to support "in-country value". Al Kindy said amounts are not specified, rather it is a question of how the value of such local content is assessed. "This can be achieved through a number of means, including infrastructure in the country, recruitment of nationals and procurement from the local market."
Unconventional
"We've also continued our unconventional gas exploration, we've derisked an area that is quite massive and can deliver 1 bcf [28 mcm] of gas but we continue with our gas exploration and we have extended the area of unconventional oil and gas potential way beyond what we had envisaged."
With an eye on unconventional developments, the company has been bolstering the capability of its ADNOC Drilling unit, in which Baker Hughes bought a 5% stake in late 2018, for $550 million. "Not only are we drilling wells faster, with a 25% improvement in drilling time, we are also doing it cheaper." The gas produced under this unconventional programme will have similar prices as that of gas produced in other basins, Al Kindy said.
These resources mark the next revolution in the Arabian Basin, the official said. "I believe we are on the verge of a major change in the UAE and neighbouring countries. The important thing for us is to identify all the enablers, the mark of success is to bring gas to the market using Henry Hub as a marker. You need to bring all the costs down."
Talks are under way on pipelines and extraction plans for the unconventional gas, with first gas into the market in 2020. "It's relatively small, with three wells to start." There is no need to bring in additional partners to this work as yet, the official said. "Total is very active and forthcoming."
Gas cap
Work on the gas cap development is a first in the world. "Super-giant fields with super-giant gas caps," Al Kindy described them as, saying wells had been drilled with the aim of exploiting these. This oil and gas co-development work will provide 500 million cubic feet (14.2 mcm) per day from Umm Shaif and the same from the onshore, from Bab.
The two gas caps have 35 trillion cubic feet (991 billion cubic metres) between them, covering a large area. Bab has been producing oil since 1963 and the challenge for ADNOC is to produce the gas without having an impact on the crude output. Studies and pilot work are under way in order to preserve this balance, which have been successful thus far. It is this desire to develop the gas without having an impact on oil that has led ADNOC to set the targets of 500 mmcf from each gas cap, even while there is potential for higher volumes.
There is a possibility that Bab could be developed with a partner, Al Kindy said, saying the company's model was based on working with others. "It's under review and we will decide whether value can be maximised through partnership." The development of Bab will match that of Umm Shaif, with the only difference being that it is onshore and so may be somewhat more straightforward.
Sour gas
ADNOC remains interested in developing Bab's sour gas reserves. These initially received interest from foreign partners, who then backed away. "ADNOC continues to derisk even when our partners feel they have exhausted all solutions. We continue to review and pilot at Bab, which has been quite successful. Work is still ongoing," Al Kindy said.
Playing an important role is the Ghasha sour gas project, which will produce 1.5 billion cubic feet (42.5 million cubic metres) per day. A number of foreign players have signed up to work on this project, most recently Russia's Lukoil. Execution has begun on this project, which is based on the construction of artificial islands. "The first island is above sea level and is visible, with the second coming up," the ADNOC official said.
Packages have been issued for the Hail and Ghasha works, with bids received and ADNOC examining these on technical and commercial merits. This should be completed by the end of the year, with bids awarded in the first quarter of 2020. The five work packages on Hail carry a price tag of $20bn, with another two packages on Dalma worth $1.6bn.
The importance of technology and digitalisation was at the front of the company's plans. Artificial islands on Ghasha are "not only the most environmentally best solution … but they will also be completely unmanned, that is putting people out of harm's way from the sour gas and it is also giving us greater access to these assets through remote operations. We are pursuing anything out there that would promote efficiency."
Recommended for you

UAE uses COP28 to push Adnoc, Masdar agenda