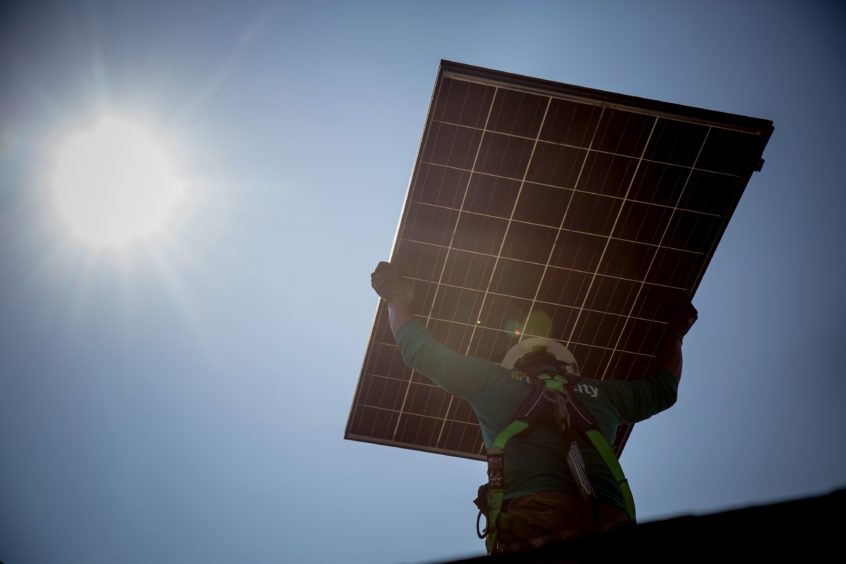 Marubeni Corp. and Total SA agreed to take a minority stake in a 1.7 billion-riyal ($464 million) project to build Qatar's first solar power plant.
The companies will contribute funds and technological expertise for a combined 40% stake in the 800-megawatt Al-Kharsaah solar project, Qatari Energy Minister Saad Sherida Al-Kaabi said at a signing ceremony on Sunday in Doha. A joint venture between Qatar Petroleum and Qatar Electricity & Water Co. will hold the remaining 60%.
Like many of its oil-rich neighbors, Qatar, the world's biggest exporter of liquefied natural gas, is pushing into solar power and other forms of renewables for its local energy needs. Al-Kharsaah will be able to supply about a 10th of Qatar's power when it starts supplying at full capacity in the first quarter of 2022, Al-Kaabi said.
Marubeni will invest about $95 million in the plant, for 20.4% of the total project, while Total will contribute about $91 million, for a 19.6% share, Al-Kaabi and Total Chief Executive Officer Patrick Pouyanne said at a news conference. Siraj Energy, the Qatari joint venture, will own the rest.
State-run Qatar Petroleum, where Al-Kaabi is also the chief, wants to build four new gas liquefaction plants, known as trains, and is negotiating a possible partnership with energy majors. Qatar will decide this year whether it wants international partners to help expand the North Field, its part of the world's largest gas deposit, Al-Kaabi said last month in Kuwait.
The agreement with Marubeni and Total "has absolutely nothing to do with the North Field bidding process," he said.
Recommended for you

Germany lost to Japan…but still put its foot on the gas in Qatar