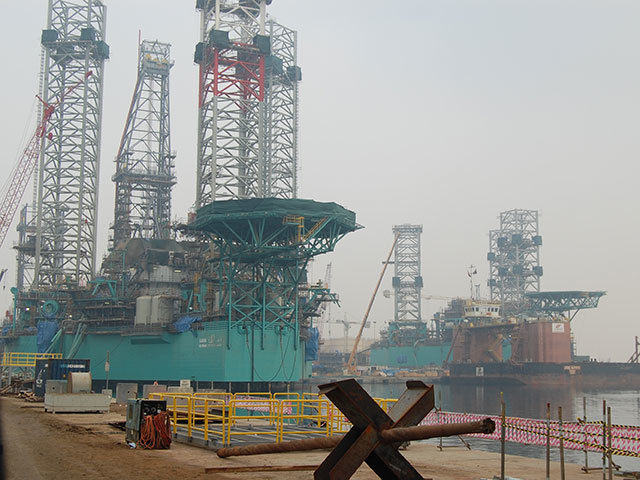 Lamprell is in the process of shutting two of its three facilities in the United Arab Emirates (UAE) in order to reduce overheads.
The Jebel Ali facility was shuttered in January this year, it said, and Sharjah will be closed once it has completed work on the Moray East offshore wind farm. Lamprell will concentrate its work at the Hamriyah facility, which offers some scope for expansion in the future, should that be needed.
Lamprell said this move would allow it to grow fabrication volumes while improving efficiency and cutting its cost base. Savings will be around $23 million this year, of which 90% will come from cash overheads.
To carry out the restructuring, the company will take a non-cash impairment charge of $13.2mn in its 2019 statements. This year, there will be a one-off charge of around $7.5mn, related to demolition at Sharjah and staff terminations.
In January, the company had suggested revenues this year would be $350-400mn. This has now been withdrawn.
"We are operating in a period of unprecedented global uncertainty, focusing on the safety and sustainability of our operations and the health and wellbeing of our employees. Amidst industry-wide insecurity and distress, we continue to deliver our projects safely and reliably and we remain focused on strict financial discipline to sustain a healthy balance sheet and progress our strategy," said Lamprell's CEO Christopher McDonald.
Lamprell signed up to a joint venture to establish and operate a maritime yard in Saudi Arabia, in 2017. The company has announced that it is working on deferring the next investment in this yard, which had been scheduled to take place in 2020.
The company also noted its efforts to stem the impact of coronavirus on its business. Where possible, work is being carried out remotely and screening has been brought in. Work on the two International Maritime Industries (IMI) rigs and the Moray East jackets is ongoing and should be delivered on budget and on schedule.
However, there will be an impact on productivity and increased costs, it said.
Money is being saved through a 25% reduction in fees and salaries for the board, senior management and professional staff for the next six months. Some staff have had their hours reduced in addition to some redundancies. These steps should save around $10mn this year.
Lamprell had been due to set out its results on March 26 but this was delayed in response to the Financial Conduct Authority's (FCA) directives. A new date is being finalised.