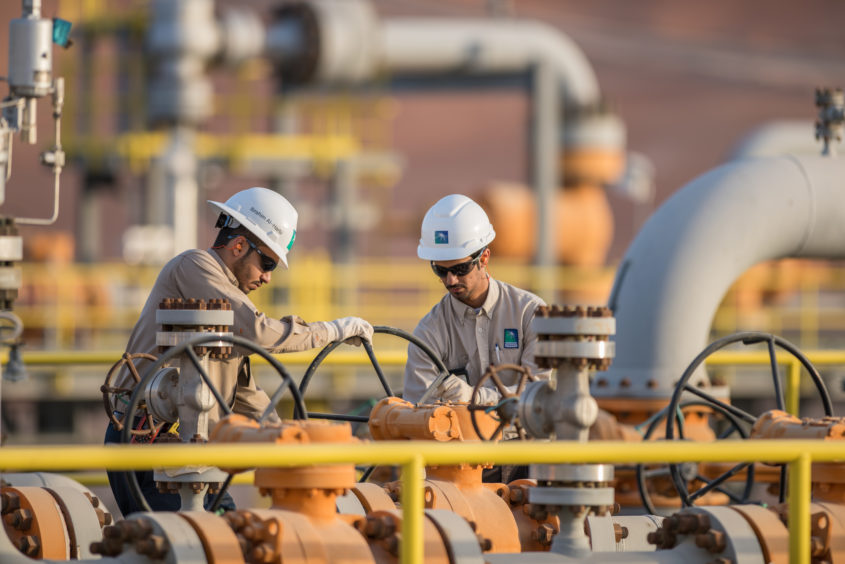 Saudi Aramco has completed its purchase of a 70% stake in Saudi Basic Industries Corp. (Sabic) for $69.1 billion.
The Public Investment Fund (PIF), Saudi's sovereign wealth fund, and the deal was financed through a seller loan. The price paid equates to 123.39 riyals ($32.9) per share.
Sabic was trading on the Saudi Tadawul exchange at 89.3 riyals ($23.8) per share this morning.
The PIF's governor Yasir Othman Al-Rumayyan said the deal was significant for all three of the companies.
"It provides capital for PIF's long-term investment strategy as it drives the economic transformation and growth of Saudi Arabia, further benefitting the people of our country; it supports Aramco's continued growth in downstream and enhances its international footprint; and it provides Sabic a new strategic energy industry focused shareholder with the ability to support growth projects," he said.
For Aramco, the deal accelerates the company's move into the downstream. Combined, Sabic and Aramco produced nearly 90 million tonnes of petrochemicals in 2019.
Aramco can elect the majority of Sabic's nine directors. This will allow the two companies to increase their "strategic alignment".
A corporate collaboration and integration committee has been established on how to move ahead, which will be chaired by the Sabic CEO. It will include two members from Sabic and three from Aramco.
Aramco is financing the purchase through a loan from PIF. Including the charges, the total price paid will be $75bn. Aramco will pay the last instalment of the loan by April 7, 2028.
The first payment, of $7bn, is due by August 2 this year. The largest repayment, of $17.1bn plus a loan charge of $1.5bn, is due by April 2026.
It may also have to pay an additional $3bn in April 2022, depending on unspecified conditions in the oil market in 2021.
Making moves
The world's largest oil company has set out a long-term strategy of increasing its refining capacity to 8-10 million barrels per day by 2030, of which 2-3mn bpd will be converted into petrochemicals.
Aramco has pursued this strategy through a combination of foreign expansion and domestic consolidation. In September 2019, it signed a deal on investing in China's Zhejiang free trade zone. The same month it closed the acquisition of Shell's stake in the Sasref joint venture in Jubail.
Recommended for you

Saudi Arabia moves closer to another major Aramco stock offering