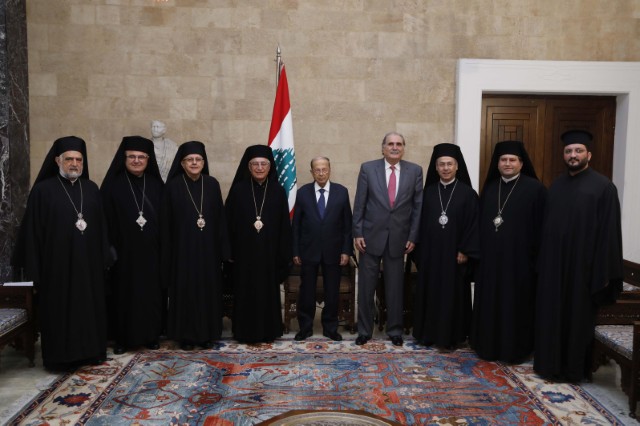 Lebanese President Michel Aoun has condemned planned Israeli exploration in contested waters.
Israeli exploration was "dangerous" and complicated the situation, said Aoun, who was receiving bishops from the Melkite Greek Catholic Church. Lebanon will not allow others to encroach upon its internationally recognised waters, he said.
He highlighted the territorial integrity of Lebanon's southern blocks, where hopes for oil and gas are high.
The Israeli drilling took place near Block 9. Lebanon has licenced this block to Total, Eni and Novatek.
France's Total drilled a well in Block 4 earlier this year, but results were disappointing. Total is planning to drill a well in Block 9 this year.
Lebanon and Israel disagree over where the maritime border should be drawn.
Aoun's pronouncement came in response to Israel's decision to offer Block 72 under its recently launched bid round. This block was previously known as Alon D and is to the east of Energean's Karish gas field.
Israel published the first call for bids on the block on June 23. The final call will come on August 23. Closing date for bids is September 23 and the successful bidder will be announced on October 26.
Bidders accept that the area is "located in the northern part of Israel's exclusive economic zone (EEZ)", the licence document said. Drilling is not currently allowed in the area.
Noble Energy and Delek Drilling filed a court bid on June 17 in an attempt to prevent the sale of the block. The Israeli government is contesting the bid.
Lebanese MP Kassem Hachem described the Israeli offering as a "declaration of war" on Lebanon.
Recommended for you

Eni pursues East Med gas trends into Israel