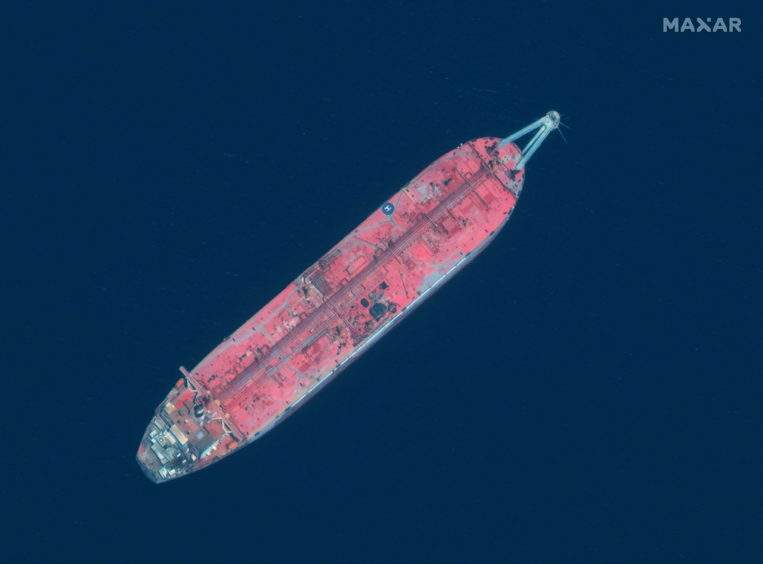 The United Nations Security Council will discuss the outlook for the Safer tanker, a floating oil storage vessel off Yemen in a state of disrepair.
The floating, storage and offloading (FSO) unit holds 1.1 million barrels of oil, UN spokesperson Stéphane Dujarric said recently, describing it as being in poor condition.
On July 15, the Security Council will hold a meeting on this issue, the UN official said.
Water entered the control room of the FSO at the end of May, "which could have led to a disaster. A temporary fix has been applied but it is unclear how long this may last."
Local authorities have suggested that they would allow a UN mission to the vessel. Dujarric said the institution was working on logistics and was "ready to assist. The Houthis have previously refused to allow the UN to access the vessel.
The mission would look at the feasibility of light repairs and what should come next. "We now hope we are moving towards a solution," Dujarric said.
The UN published resolution 2511 in February. This called for its officials to be allowed to "inspect and maintain" the tanker.
The Yemeni government has called for the UN to put pressure on the Houthi rebels, who control the area around the FSO Safer. The Houthis have acted with "absolute disregard" for the potential disaster, the Yemeni government said.
Yemeni Government warns of a looming Huge Oil Spill into the Red Sea due to Houthis' obstruction to maintenance works of crude oil tanker carrying more than a million barrel of crude oil. pic.twitter.com/Aiz1qwNeFH

— رئاسة مجلس الوزراء اليمني (@Yemen_PM) July 13, 2019
The vessel is moored around 5 nautical miles (9 km) off Ras Isa in Yemen. A pipeline runs to a single point mooring and then to the shore.
The Houthis have been linked to Iran, while Saudi Arabia supports the Yemeni government. Saudi has been accused of preventing the rebels from carrying out maintenance.
Who benefits
A recent paper from the Middle East Institute (MEI) said there was a "real risk" that there would be an explosion or oil spill on the vessel. The MEI said the UN could deploy a team within three weeks to inspect the vessel.
The deadlock on the vessel is driven by uncertainty about who would profit from the sale of the crude.
Recommended for you

"Global catastrophe" looms at Yemeni offshore oil storage site