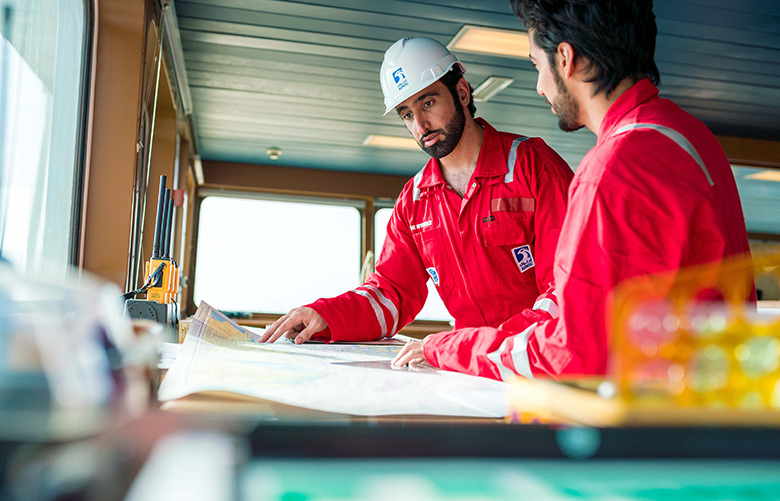 Adnoc Logistics & Shipping has launched a joint venture with Wanhua Chemical Group focused on the transportation of LPG and products.
The companies have named the new venture AW Shipping. It is incorporated in the United Arab Emirates.
Adnoc said the agreement strengthened its collaboration with Chinese companies and builds on high-level links between the two states.
AW Shipping will own and operate a fleet of very large gas carriers (VLGCs) and product tankers. The venture will handle the transportation of products, from Adnoc and global suppliers, to Wanhua's bases in China and around the world.
The company may also pursue "other market opportunities" in order to increase fleet efficiency.
"We are very pleased to establish this strategic joint venture with Wanhua Chemical Group. This creative win-win partnership strengthens our growing relationship and will deliver greater value and efficiency for both our organisations," said Adnoc's CEO Sultan Ahmed Al Jaber, also the UAE Minister of Industry and Advanced Technology.
"Importantly, the JV further solidifies ADNOC L&S' position as the largest, fully integrated logistics and shipping company in the UAE and paves the way for the transportation of greater LPG volumes to China, in line with market demand."
Belt and road
Wanhua's chairman Liao Zengtai said the new venture would "strengthen the strategic co-operation between Adnoc and Wanhua and will also ensure the stable supply of LPG cargoes and other petroleum products for [the] Wanhua system. More importantly, the co-operation will make contribution to the "One Belt, One Road" project."
AW Shipping has ordered three VLGCs from the Jiangnan Shipyard this week, according to Lloyds List.
Adnoc and Wanhua signed a framework agreement in July 2019. The UAE company at the time said collaboration between the two could be worth up to $12 billion.
This focused on new downstream opportunities in the two states. It also committed to the establishment of a shipping joint venture. This builds on a 10-year LPG supply deal signed in November 2018.
The venture, at that time, was to include the operation of two VLGCs.
The Adnoc and Wanhua deal also covered a potential downstream cluster at the Ruwais Derivatives and Conversion Park.
Recommended for you

Germany heads to UAE for ammonia deals, after Qatar LNG talks