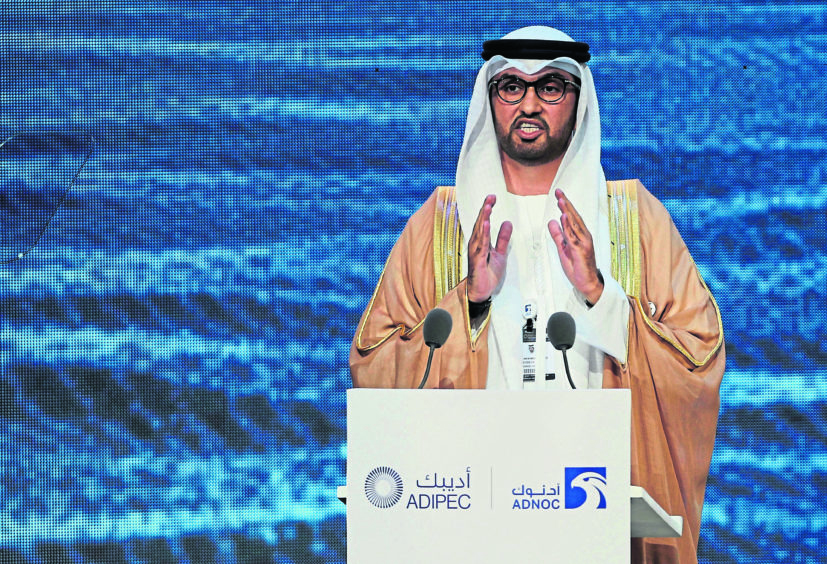 An Apollo Global Management-led group will pay $2.7 billion to Adnoc for a 49% lease in various properties.
The lease agreement involves a stake in Abu Dhabi Property Leasing Holding Co. (ADPLHC), an Adnoc unit. Apollo will have a 49% stake, while Adnoc will keep 51% stake and control over the assets.
The company expects the deal to close before the end of the year.
Adnoc said the deal would allow the new investors to tap rental streams from selected assets under a 24-year master lease agreement. It described the properties as real estate and social infrastructure assets.
The deal would unlock "new pools of global institutional long-term capital" for Adnoc, it said.
Noting the potential for Apollo's asset management expertise and cost efficiencies, Adnoc's CEO Sultan Al Jaber said the deal would allow his company to "unlock and monetise significant value from its non-oil and gas strategic infrastructure assets and reinvest into our core business to deliver further growth and realise greater returns".
Apollo, and its partners, gain certainty about future cashflows. The investment company originated and structured the deal, Adnoc said.
The deal offers its investors a "highly attractive risk-reward opportunity. Sourcing and structuring a long-term institutional investment of this nature is demonstrative of Apollo's unique ability to embrace complexity and tailor investments to a company's specific objectives," said Apollo's chairman and CEO Leon Black.
The Apollo founder went on to say while "high-quality, long-dated yield is scarce", this deal allowed its "institutional and insurance clients, including Athene, to participate in a proprietary investment alongside a world-class company like Adnoc".
In July, Adnoc completed a sale of a 49% stake in its gas pipelines. This saw a consortium of global investors pay $10.1bn for the interest.
"The retail agreement follows multi-billion-dollar deals for the long-term rent out and lease back of oil and gas pipelines as well as well as its refining and distribution assets," said Ian Simm, principal advisor at consultancy IGM Energy.
"Such deals are highly attractive for investors as they present an opportunity to collaborate on some of the world's largest oil and gas developments, while for Adnoc, the large sums offer significantly improved financial flexibility."
Recommended for you

Adnoc awards block to Japan's Cosmo