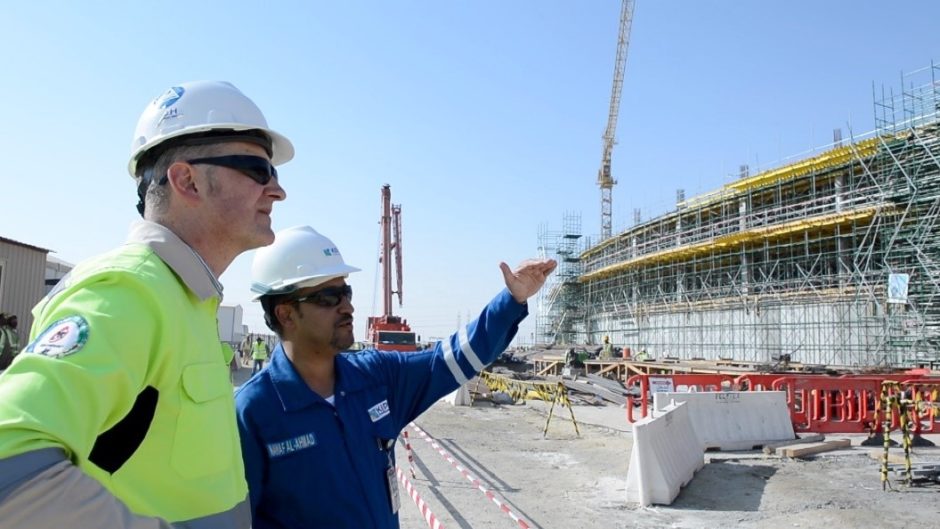 Fluor's joint venture in Kuwait has started up two boilers at the new Al-Zour refinery.
The US company said they had begun generating steam. Fluor is working on the project through a joint venture with Daewoo Engineering & Construction and Hyundai Heavy Industries (HHI), making up the FDH venture.
The work at the refinery is part of the Kuwait Integrated Petrochemicals Industrial Company's (KIPIC) Package 2 and 3 Project.
Fluor is working on two engineering, procurement, fabrication and construction packages on the highly complex Al-Zour plant. Once completed, it will have processing capacity of 615,000 barrels per day, or 535,000 bpd of heavy mix crude.
"This significant milestone marks the completion of several critical utility systems to start up and advance the refinery into commercial operations with our ongoing support," said Fluor's president of energy and chemicals Mark Fields.
"Timely delivery of the new Al-Zour Refinery is critical to the Kuwait economy. Our team worked closely with KIPIC to continue with about 15,000 workers on site to maintain progress throughout the COVID-19 pandemic. This accomplishment was made possible through the joint venture team's well-conceived health and safety strategy that was implemented with rigorous discipline."
KIPIC's deputy CEO Khaled Al-Awadhi described the work with the Fluor-led venture as a "true success – not only for KIPIC, but for the state of Kuwait – and will help bring energy self-sufficiency and further prosperity for all of us". KIPIC reported the commissioning of the gas line to the refinery in July.
Modular
Fluor's joint venture fabrication yard in China, COOEC Fluor Heavy Industries, provided 188 modules. These weighed a combined 65,000 tonnes.
The plant will produce environmentally friendly ultra-low sulphur diesel for global markets, in addition to jet fuel, kerosene and naphtha feedstock for petrochemical plants. It will use various hydro processing technologies to convert light and heavy crudes into low sulphur fuel oil (LSFO) and lighter products.
The Fluor joint venture signed the contract for the work in October 2015. Fluor's share of the contract was worth $2.6 billion.
Recommended for you

Pertamina and Aramco team up for hydrogen and ammonia in Indonesia