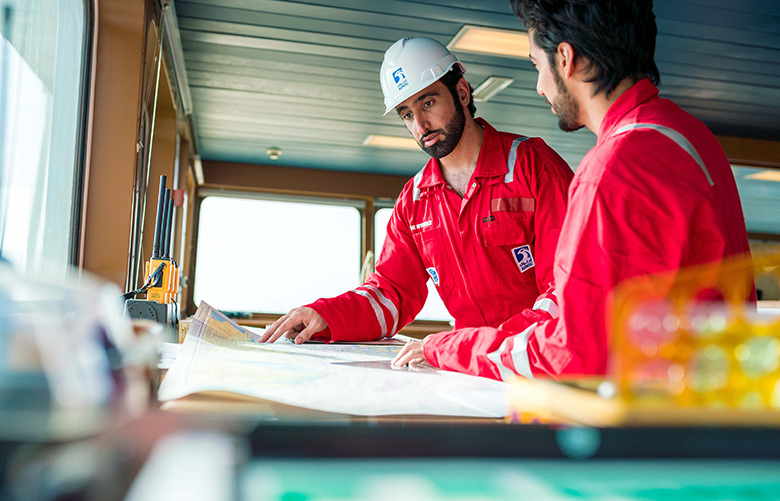 Adnoc Logistics and Services (L&S) has signed a deal to provide a range of marine services for all petroleum ports in Abu Dhabi.
The work includes the onshore Jebel Dhanna Ruwais petroleum port and the offshore Das Island, Zirku Island and Mubarraz petroleum ports. Adnoc L&S signed the deal on behalf of the Petroleum Ports Authority (PPA).
"This new agreement with PPA is a natural evolution of our close collaboration over many years and will allow us to utilise our resources strategically, and drive innovation that will boost performance, enhance efficiency and deliver a seamless end-to-end service at all Abu Dhabi petroleum ports," Adnoc L&S' CEO Captain Abdulkareem Al Masabi said.
The company will provide a range of services to PPA. These will include pilotage, towage, line handling and other marine services.
Reaching depth
In 2019, its marine services team carried out 8,659 dives, 741 towages, 2,022 line-handling jobs for incoming vessels, 5,630 pilotages and 2,806 vessel berths. This came in addition to managing the largest oil spill response inventory in the United Arab Emirates.
The PPA's senior vice president Captain Jasim Al Khamiri said this long-term service agreement was the first of its kind in the UAE.
"We placed our trust in the capabilities of Adnoc L&S, as the range and quality of their services, the depth of their experience and the quality of their people remains unique in the UAE. This will enable us to maintain and enhance our rigorous marine standards as we continue to ensure safe and efficient export of Adnoc products to the world."
Adnoc L&S' logistics team manages 44 vessels, while chartering a similar number. The company operates logistics bases in Ruwais, Fujairah and Mussafah. The latter is the largest integrated logistics base in the region, at more than 1.4 million square metres. It also operates the Borouge container terminal, at Ruwais.
Recommended for you

Adnoc awards block to Japan's Cosmo