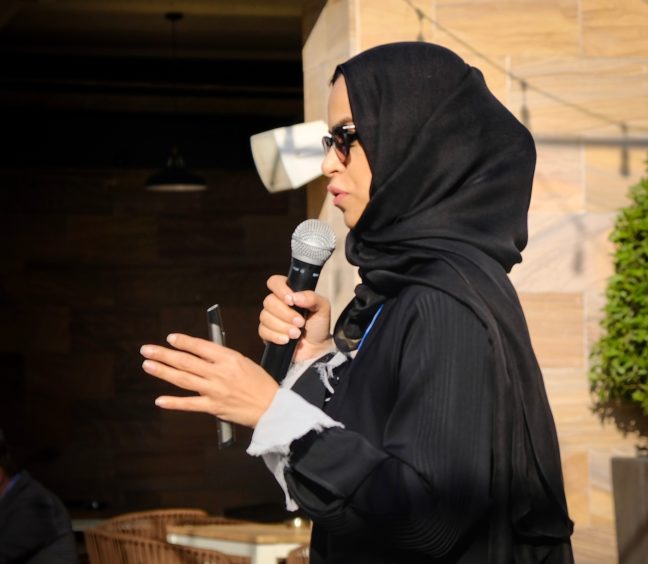 Adnoc has begun trading derivatives via its Adnoc Trading (AT) unit, marking a step for the NOC to become an increasingly sophisticated market player.
Adnoc has incorporated two units. These are AT, which focuses on crude oil trading, and Adnoc Global Trading (AGT), which focuses on refined products. The latter is a joint venture with Eni and OMV.
Both are based in Abu Dhabi's International Financial Centre, in the Abu Dhabi Global Market.
AT is operational and AGT should begin operations in the "coming months", the company said. Adnoc had hoped to launch AGT this year.
"This historic achievement is yet another important milestone for Adnoc as we become a more modern, agile and progressive energy company. Our steadfast focus is on providing a better service to our customers, while also stretching the margin from every barrel of oil that we produce, refine and trade. Our move into trading supports both of these goals," said Adnoc's CEO Sultan Ahmed Al Jaber, also UAE Minister of Industry and Advanced Technology.
Opening trading offices "further reinforces its position and reputation as a leading and growing commodities trading hub for our nation and the Middle East region".
The company said trading would allow it to offer more services to its customers and capture more value. The work is all part of its 2030 strategy.
Reorientation
"Adnoc has continually adapted during COVID-19 to deliver on its commitments to domestic and international customers, including our landmark move to forward pricing of Abu Dhabi crudes," said AT's chairman Khaled Salmeen.
"In 2020, our plans for [AT] and [AGT] become a reality. In the weeks and months ahead, trading will become integral to how Adnoc manages its business", he said. This will help the company "better manage our product flows, deliver greater efficiencies, and provide our customers with a broader service and more integrated solutions."
Adnoc explained the launch played a part in its broader marketing transformation. The aim is to shift from customers collecting suppliers from the company to an integrated operator. This would see the company also handling logistics, storage and trading.
The UAE company is also expanding its merchant fleet, handled by Adnoc Logistics & Services. In 2019, Adnoc made a strategic investment in VTTI, a global terminal operator.
OMV announced the trading joint venture with Adnoc in July 2019. It said this would serve as the international exporter of Adnoc Refining's products. Exports account for around 70% of production.
Eni and OMV acquired stakes in Adnoc Refining at the same time as establishing the trading venture. Adnoc holds a 65% stake in both the refining and trading units, while OMV has 15% and Eni 20%.
Recommended for you

Eni, Adnoc agree to clean energy co-operation