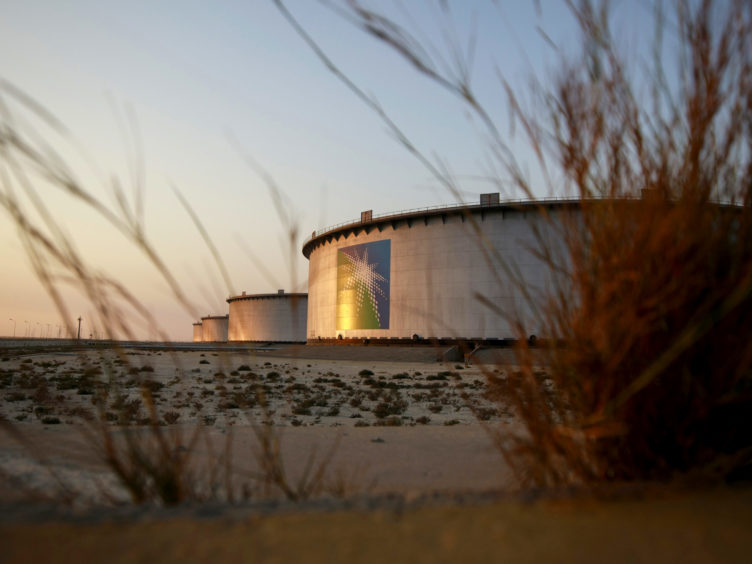 Saudi Aramco's pre-tax income fell 44% in the third quarter, to $24.7 billion from $44.07bn.
Over the first nine months of the year, there was a similar fall, with a reduction of 47%. From January to September, it reported pre-tax income of $72bn, from $136.6bn.
The world's largest oil producer remained committed to the dividend. It will pay out $18.75bn for the third quarter.
Aramco's president and CEO Amin Nasser said there were "early signs of a recovery" during the third quarter.
"Aramco's integration with SABIC is proceeding as planned. Our resilience is supported by our unique scale, low upstream carbon intensity and low production costs. As the global economic and social landscape evolves, these strengths and our continued drive to lower GHG emissions mean we are well positioned to support the energy needs of the global economic recovery," Nasser said.
Aramco included Sabic's results for the first time this quarter, following the acquisition of a 70% stake in the downstream unit. The company said it was making progress with the integration.
Aramco reported net income for the three months at $11.8bn, down from $21.3bn. Revenue was $53.3bn, down from $70.9bn. Operating costs were largely flat, at $35.3bn, down from $37.2bn.
Amid market volatility
Aramco produced 12.4 million barrels of oil equivalent per day during the first nine months of the year. Of this, 9.2mn bpd was crude.
The company does not seem to have provided a production figure for the third quarter alone. Saudi produced 8.9mn bpd in September, according to a recent report from OPEC.
Gas production hit a record of 10.7 billion cubic feet per day on August 6.
The Saudi NOC also reported that it had made two unconventional discoveries in the period. It made the finds in the northern part of the kingdom, one had oil and gas reservoirs, while the second had just gas.
Capital expenditure was $6.4bn, down from $8.1bn year on year.
"We continue to adopt a disciplined and flexible approach to capital allocation in the face of market volatility. We are confident in Aramco's ability to manage through these challenging times and deliver on our objectives," Nasser said.
Aramco is making progress on a number of fronts, he said. This includes the "world's first blue ammonia shipment for zero-carbon power generation in Japan – further strengthening our focus on new and innovative solutions that contribute to the global energy transition."
Recommended for you

Zambia talks oil with Saudi, as IMF steps in to support plans