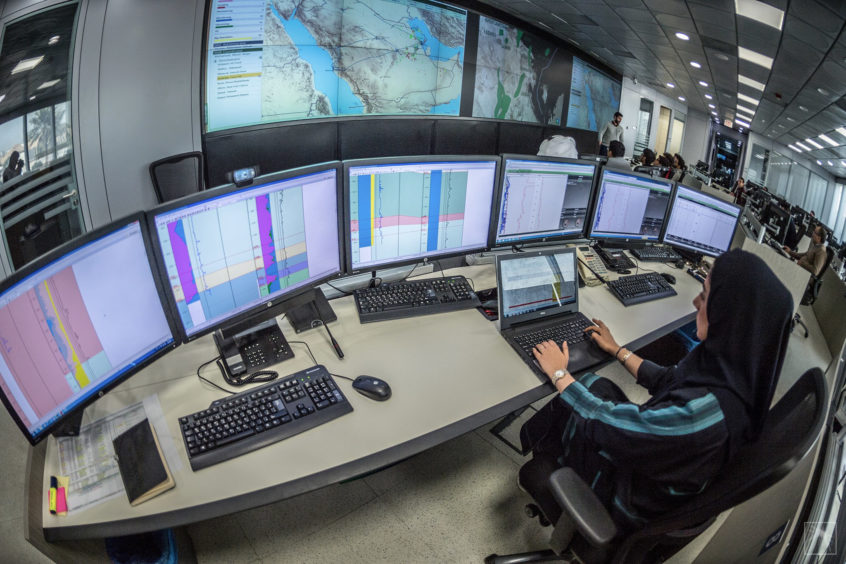 Saudi Aramco has signed a strategic alliance with SAP, following a number of digital deals signed recently.
The NOC also agreed to form a joint venture on digitalisation with Cognite on December 21, the same day it announced a deal with Google Cloud.
The agreement with SAP focuses on the digitalisation of its Enterprise Resource Planning (ERP) systems. Aramco said the deal would deepen its participation in the fourth industrial revolution technologies. IT will also bring jobs into the kingdom.
SAP's data centre in Saudi will provide cloud technology to Aramco and other companies.
"We are committed to our digital transformation programme, which is improving our ability to meet the needs of our customers around the world and setting a new standard for technology deployment in our industry," said Aramco's senior vice president for technical services Ahmad Al Sa'adi.
"Technologies and solutions within digital transformation initiatives will touch all facets of our operations. This is just one more example of how we are applying best practice in this space and embracing 4IR solutions. It is an important milestone on our digital journey and also contributes to our [in-kingdom total value add] IKTVA target."
SAP's CFO Luka Mucic said the two companies had worked together for 23 years. "With numerous co-innovation initiatives, we have jointly introduced oil and gas best practices, enhanced business operations, and expanded the horizon of opportunities in this industry.
"Aramco has taken the next step on their digital transformation journey and towards becoming an Intelligent Enterprise, implementing S/4 HANA and the Business Technology Platform amongst others."
The statement went on to say Aramco would benefit on a number of fronts. This includes real-time reporting, and that these would reduce the "total cost of ownership".
The IT in IKTVA
Aramco's JV with Cognite will aim to provide services in Saudi and the broader Middle East and North Africa region. The new unit will use the Cognite Data Fusion platform.
The two companies expect the JV to be operational in 2021.
"The JV with Cognite aims to create advanced end-to-end digital software solutions in Saudi Arabia, which will maximize local content, contribute to GDP growth, create new jobs, accelerate digital talent development and sustain Aramco's resilience," said Aramco's Al Sa'adi.
Cognite's chairman, and Aker's president and CEO, Øyvind Eriksen, expressed commitment to the JV plan. "We believe Aramco's deep operational expertise, combined with Cognite's track record of developing and deploying industrial software for digital frontrunners, will be a powerful catalyst for the commercial success of the joint venture and the advancement of digital transformation across heavy-asset industries."
Aramco's agreement with Google Cloud aims to offer "high-performance, low-latency cloud services" in Saudi Arabia. The statement said the market for cloud services in Saudi was expected to be worth $10 billion by 2030.
Recommended for you

Saudi Aramco hunts for more LNG deals to meet surging demand