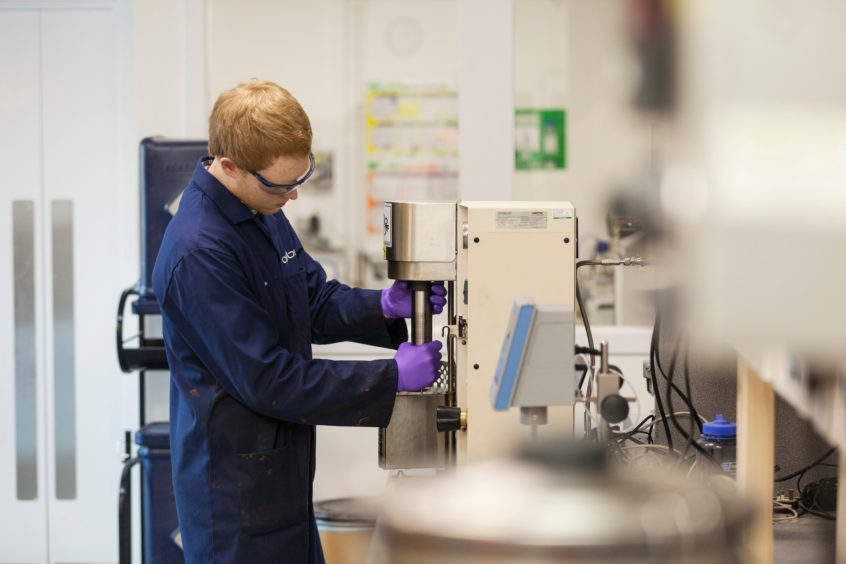 Chemical engineering specialist Aubin Group is celebrating a strong start to 2021 with the announcement of a series of contract wins worth more than £12 million.
The deals include a five-year extension to an existing contract with an unspecified Oman-based energy services firm and a number of new agreements with oil and gas companies in Saudi Arabia and the United Arab Emirates (UAE).
The firm said it had agreed to develop and deliver a range of its specialist products under the agreements.
Aubin, which is headquartered in Ellon, Aberdeenshire, and has a base in the UAE, also said it had posted a year-end profit of £370,000 in spite of challenging market conditions.
Aubin chief executive Katy Gifford said the company, formed in 1986, was expanding its footprint in the Middle East and was close to launching a number of exciting new technologies.
Ms Gifford said: "The Middle East is a critical area of focus and these latest contracts provide us with a strong platform for future growth.
"We are actively building our presence in the region by forging strong partnerships within the energy sector and identifying opportunities to manufacture our unique chemicals across the region.
"We are also very excited by the prospects this year brings, as we near the introduction of game changing technologies across a number of energy and non-energy sectors."
Ms Gifford added: "We're extremely proud to continue working with our existing clients, some of whom we have been working with more than 20 years.
"We look forward to supporting both existing clients and welcoming new clients from around the globe.
"To achieve the financial results that we have, given the challenges is a true credit to the determination and expertise of our team and I'm grateful to them for really stepping up to the plate during the last 12 months."
Ms Gifford has been CEO since November 2018. Formerly chief financial officer, she took over the top job from Paddy Collins, who became chief technology officer.
In 2015, the business was presented with a Queen's Award for international trade after boosting its income from exports by more than 100% in the previous three years.
Aubin was given a shot in the arm two years earlier when it received more than £2 million worth of funding from the Business Growth Fund (BGF).
BGF was launched in 2011 as an independent investment company backed by backing from Barclays, HSBC, Lloyds, NatWest and Standard Chartered.
Recommended for you

Saipem lands Middle East contracts worth $1.2 billion