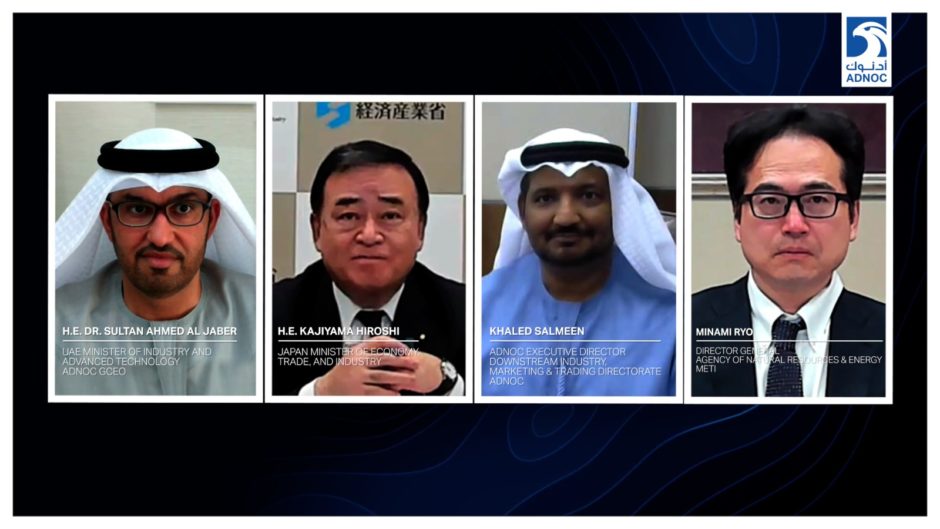 Adnoc has signed on to decarbonisation plans with the Japanese Ministry of Economy, Trade and Industry (METI) while also securing support for the launch of its new Murban future.
Adnoc and METI signed a memorandum of understanding (MoU) on co-operation in energy infrastructure and decarbonisation, during a virtual business trip to Japan.
Japanese Minister of METI Hiroshi Kajiyama and Adnoc's Sultan Al Jaber witnessed the signing ceremony, a statement from METI said. It envisages greater participation of Japanese companies in Abu Dhabi's energy infrastructure.
The MoU sets out plans to establish a working group focused on co-operation and business development.
Adnoc said the agreement set the stage for carbon recycling technologies and ammonia. The company and the Japanese ministry will work together "to accelerate the development of these technologies to reduce carbon emissions".
Japan said its work to help the United Arab Emirates decarbonise, through hydrogen and ammonia, would help strengthen the relationship.
Adnoc, and ICE Futures Abu Dhabi (IFAD), also signed agreements on the new Murban future with Japanese refiner Cosmo Oil. The deal sets the stage to "explore pricing" of crude with reference to the new Murban crude. Adnoc expects this to launch on March 29.
The Bank of England and the Monetary Authority of Singapore have approved IFAD, according to reports on January 13.
IFAD's president Jamal Oudhalj said "the combination of our partners, ICE's extensive global energy network and customer base, and the capital efficiencies created by clearing Murban alongside Brent, WTI, and Dubai, mean that Murban futures should have a deep base of support as the market uses the futures to buy, sell and hedge Murban crude."
Adnoc launched plans for Murban trading in November 2019.
Recommended for you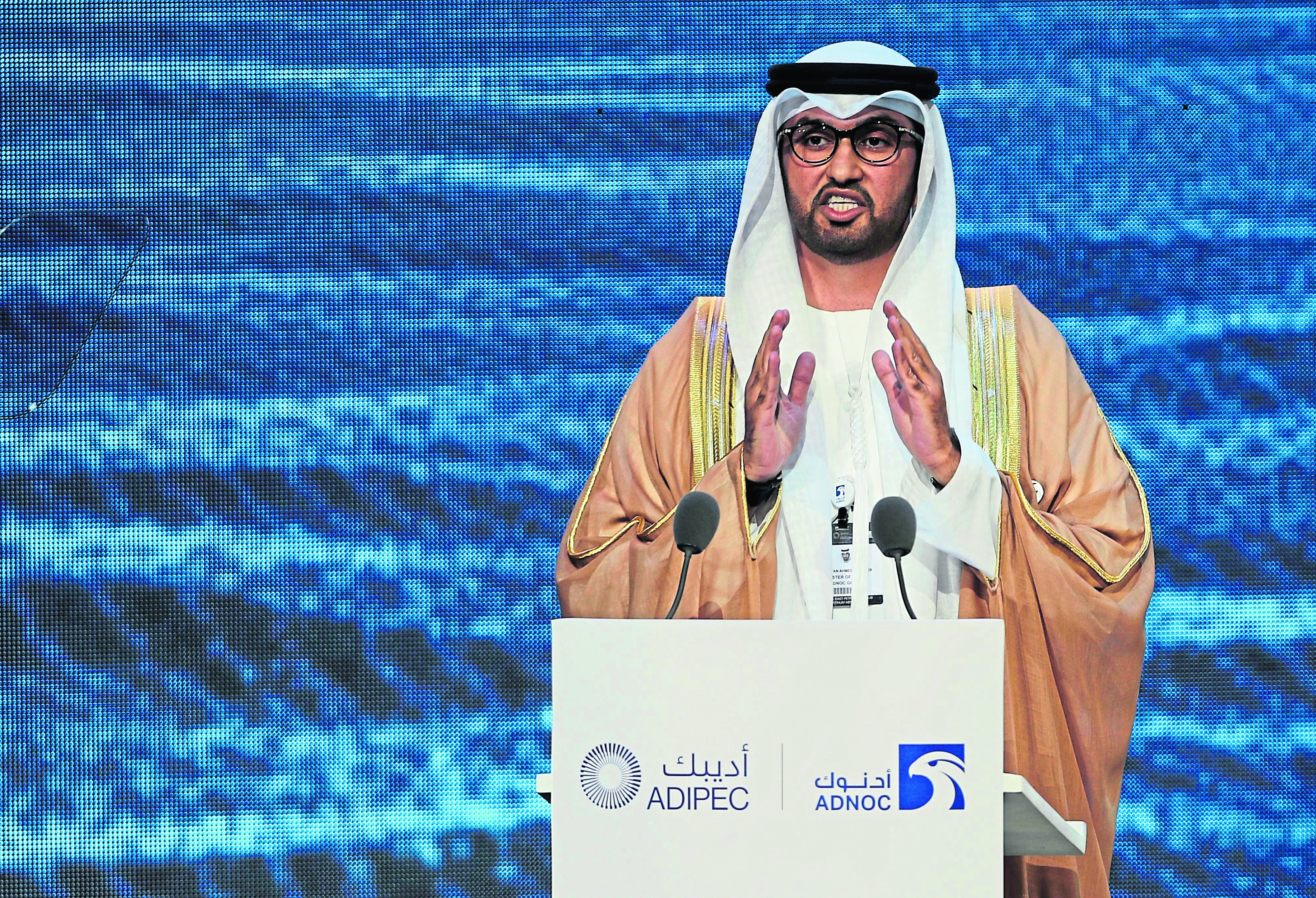 Adnoc without oil – company considered rebrand ahead of COP28