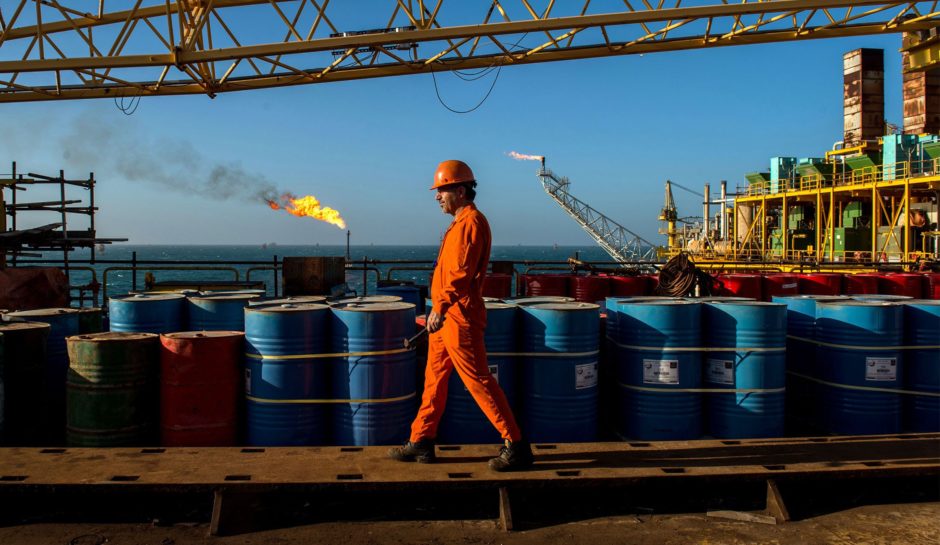 Iran has opened a new export terminal in Jask, in the south of Iran, allowing it to bypass the Straits of Hormuz.
Iranian President Hassan Rouhani oversaw the official launch via videoconference today.
The terminal has 1 million barrels per day of capacity. A 1,000 km pipeline from Goreh, in Bushehr Province, runs to the export facility.
Iranian Minister of Petroleum Bijan Zangeneh has said the terminal and pipeline would be fully operational by March 2022, according to Shana news agency. Initially, capacity is 300,000 bpd.
The Jask Oil Terminal (JOT) has initial storage capacity of 500,000 barrels of crude, but there are plans to increase this to up to 20 million barrels.
Iranian TV showed an Aframax loading via a single point mooring (SPM), which has capacity of 350,000 bpd.
Bypass plans
Speaking to Energy Voice, Ian Simm, Principal Advisor at consultancy IGM Energy, said: "The completion of Jask allows Iran to bypass the Strait of Hormuz, offering swifter access to Asian export markets, thereby cutting shipping costs while also reducing reliance on Kharg Island, which currently accounts for around 90% of exports."
A statement from Petroleum Engineering & Development Co. (PEDEC) noted that the Goreh-Jask pipeline and JOT projects cost a combined total of around $2 billion.
It aimed to decentralise and diversify oil exports, it said, and create jobs around Makran. As the project picks up, it will pave the way for more refining and petrochemical facilities in the area.
Local construction accounted for 90% of the work. PEDEC reported that 250 contractors and domestic manufacturers had participated.
These included anti-corrosion pipes capable to carry sour liquids, 2.7 MW pumps, 42-inch gate valves. All the control systems were Iranian made.
Construction and commissioning of the pipeline took place within two years, PEDEC said.
National Iranian Oil Company (NIOC) began linefill in May this year, with initial volumes of 300,000 bpd.
Adding it up
Jask will serve as an alternative to Iran's existing Kharg Island facility, which has official export capacity of 8mn bpd.
Simm went on to say the first cargo would be more than 700,000 barrels of heavy crude. The Jask terminal "has been designed to handle light crude grades as well as condensates too."
"The next phase of the pipeline will be equally transformational, connecting the pipeline to the oil-rich Khuzestan Province, via the Omidieh pumping station. It will also increase throughput capacity to 1 million bpd to accommodate higher flows of crude from Khuzestan's West Karoun giant oilfield cluster as domestic firms proceed with development work to ramp up production at Azadegan, Yadavaran and Yaran."
Recommended for you

Iran gears up for return to oil market as US talks advance