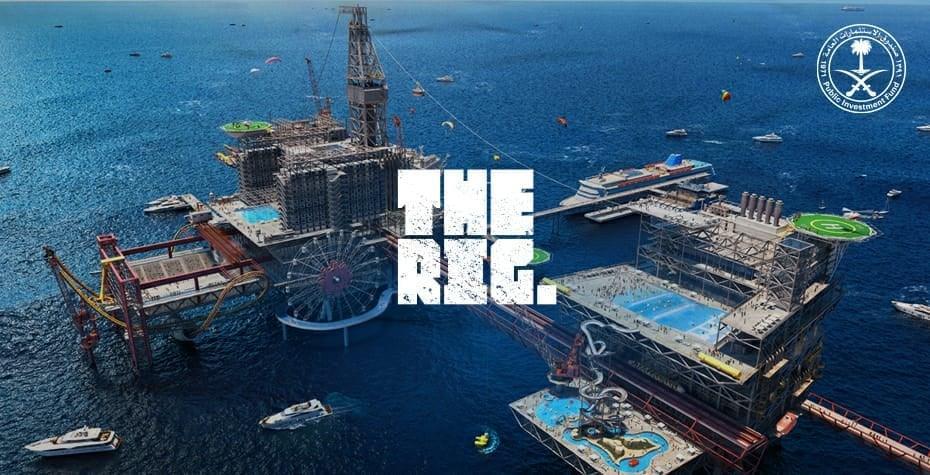 Saudi Arabia has unveiled its plan for "The Rig", a 150,000 square metre theme park using an oil and gas platform.
The project, hoped to be a big boon to The Kingdom's tourism ambitions, is being bankrolled by Public Investment Fund (PIF), a sovereign wealth fund that has taken savings from the nation's oil sales since the 1970s and is today estimated to be worth $430billion.
The Rig will feature "a number of touristic attractions, including three hotels, world-class restaurants, helipads, and a range of adventurous activities, including extreme sports", according to the PIF.
A video released by SPAENG, Saudi Arabia's news agency, showed off the potential for rollercoasters, diving, and educational projects.
PIF Announces "THE RIG." Project.https://t.co/GtOTRgpki9#SPAGOV pic.twitter.com/eVuA9VQH47

— SPAENG (@Spa_Eng) October 16, 2021
The Rig
The project is part of the PIF's strategy 2021-2025 to build up new development opportunities in the country, in line with the Saudi Arabia's 2030 vision to diversify the economy away from oil and gas.
Saudi Arabia has been criticised for harnessing its vast oil wealth to cover over its human rights record in order to attract tourists. This has been particularly prevalent through its attraction of sporting events, referred to as "Sportswashing".
The nation has not revealed details of whether a new platform will be build or whether an older installation will be repurposed, or when the project is expected to be up and running.
Social media reaction ranged from awe to oil and gas puns, and even discussion of how such a project would probably not pan out in the North Sea:
Woow great way to transform hydrocarbon off shore infrastructure in a future net-zero world. Fascinating. https://t.co/Jo7DDBUKYI

— Cristi Tataru (@Cristi15458088) October 16, 2021
Works for those with crude or refined tastes. https://t.co/03V4Rn3lcV

— Gregory Brew (@gbrew24) October 16, 2021
Now here's an approach to #NetZero and decom that won't work in the North Sea! https://t.co/l1yAcY6OSd

— Iain Brotchie (@BrotchieIain) October 17, 2021
Scottish Tourism's "The Rig" plan
The idea of reusing an old oil rig to drive tourism in Aberdeen has been floated in the past, as recently as last year.
Bill Skidmore, a 30-year oil veteran, said in January 2020 that it was time to "grasp the opportunity" to use a rig, such as Shell's recently decommissioned Brent Alpha, as a "unique" site for Europe's oil capital at the new harbour expansion.
Businessman Charles Skene was behind plans for "Bravo: The Oil Experience" in the 1980s, a £15m "synthesis" of an "educational museum and a theme park" to promote Aberdeen's energy sector.
Aberdeen oil tourism plan could be 'resurrected' with new rig concept, says business leader
The plans were well underway when oil firm Shell pulled out amid reports of escalating costs, killing it "stone dead", according to Mr Skene, by 1993 when reserved land from the project was also removed.
Recommended for you

Saudi Arabia seeks OPEC+ oil quota cuts while some members resist