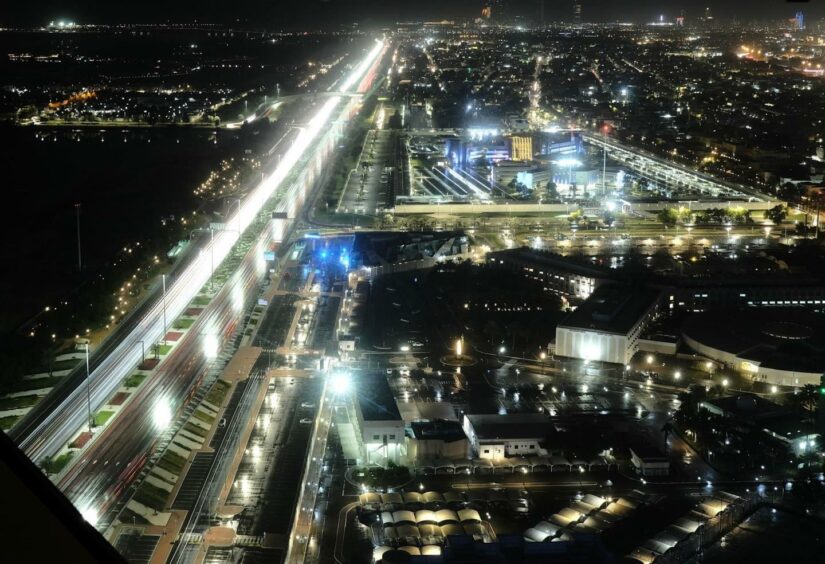 The United Arab Emirates has destroyed two ballistic missiles launched from Yemen this morning.
The Ministry of Defence (MOD) said air defences had "intercepted and destroyed" the missiles launched by the Houthi group. There were no casualties, it said, with remnants of the missiles falling around Abu Dhabi.
The interception follows an airborne strike last week from the Yemeni group on two separate areas in Abu Dhabi.
The MOD went on to say that an F-16 had destroyed a ballistic missile launcher in Al Jawf after it launched two missiles at Abu Dhabi.
MOD Joint Operations Command announces that at 04:10 hrs Yemen time an F-16 destroyed a ballistic missile launcher in Al Jawf, immediately after it launched two ballistic missiles at Abu Dhabi. They were successfully intercepted by our air defence systems. Video attached. pic.twitter.com/laFEq3qqLm

— وزارة الدفاع |MOD UAE (@modgovae) January 24, 2022
The UAE ambassador to the US, Yousef Al Otaiba, speaking last week after the attack on Abu Dhabi, said the first attack had been a "combination of cruise missiles, ballistic missiles and drones".
The MOD had intercepted some of last week's launch, he said, although not all. As a result, the Houthi strike killed three civilians.
"A terrorist organisation attacked targets in a country that is not at war," he said. "We are asking our friends in the administration and Congress to reinstate the terrorist designation for the Houthis."
The US has suggested it is open to designating the Houthis as terrorists again. Such a move would limit aid flows to Yemen.
The UAE and Saudi Arabia have carried out a number of strikes on Yemen following last week's attack.
The United Nations criticised Saudi-led strikes last week. A statement from Secretary-General António Guterres noted an attack on a detention centre in Saada and on a telecommunications facility in Hodeida.
Updated at 8:59 am with UN comment on attacks. 
Recommended for you

UAE ruler dies, triggering race for succession