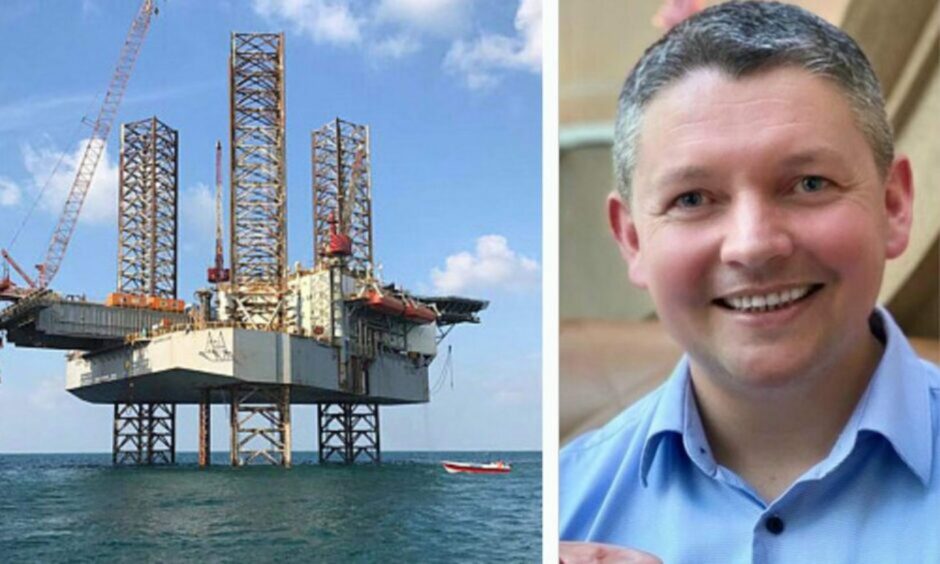 The father of an offshore worker who survived a deadly attack in Qatar has spoken of his relief to have his son back in Scotland.
Chris Begley, 38, has returned home after being released from a Middle Eastern hospital, following the violent incident onboard the Seafox Burj platform.
He was bludgeoned over the head with a weapon – possibly a pipe – before fellow workers restrained his alleged attacker.
Another man, who has not been named, was found dead in the room.
A third man, believed to be from the north-east, has been detained and is currently being questioned by Qatari police over the alleged murder on Monday.
All three men were contractors for Film-Ocean Ltd, based at the Balmacassie Commercial Park in Ellon.
Unconfirmed accounts of death of social media
Details of the circumstances surrounding the death have not been released, however unconfirmed accounts have spread rapidly across social media and via WhatsApp.
They claim the three men, all reportedly Scots, had been sharing a room onboard the Seafox Burj.
It's claimed a body was discovered in the sleeping quarters.
Mr Begley's father Dennis, 64, said: "They all work together. There's been no animosity between any of them. This seems to be completely random.
"There wasn't any bad feeling among them or anything like that. That's why it's pretty bizarre. There was no indication of any problem or anything within them.
"There certainly wasn't any ill feeling among any of them so I don't know what's happened."
Dennis Begley said that his son, from Coatbridge, was previously "friendly" with his alleged attacker and that Chris has spoken of his "complete shock" at what happened.
"He never saw the body," Mr Begley said. "He went into the room but he never seen the body. Basically, he got hit over the head with something.
"I think it was a pipe.
"He's fine. Bashed in the head a bit. But he's okay. Nothing life-threatening. There've been reports that he was in a coma but that's not true. He's back home in Scotland."
One man was 'fatally wounded'
A spokesman for Film-Ocean Ltd said: "Film-Ocean Ltd can regretfully confirm one person has been fatally wounded and another has been injured following a non-work-related incident on an offshore installation off Qatar.
"A third person has been taken into police custody and is assisting Qatari authorities with their inquiries.
"The injured worker received treatment in hospital in Qatar, but has since been released.
"The next of kin of those involved have been informed, and the company is working to ensure they receive the appropriate support.
"All three personnel were contracted to Film-Ocean and were working on the platform at the time of the incident, which was reported around 0140hrs Arabia Standard Time on Monday December 12.
"Film-Ocean is liaising with the Foreign and Commonwealth and Development Office, as well as other stakeholders, to establish the full circumstances surrounding the incident.
"The company will be making no further statement at this time, and the families of those involved have requested that their privacy is respected."
'Third individual has been detained'
A spokesman for the Foreign, Commonwealth & Development Office (FCDO) added: "We are supporting the family of a British man who has died and a man who has been injured in Qatar and are in contact with the local authorities".
But the FCDO official would not comment on the Briton who is being held by Qatari authorities in connection with the incident.
A representative of Qatar's Ministry of the Interior said: "Law enforcement authorities are investigating a 12 December incident at an offshore facility.
"The incident involved three British nationals working for a contractor company.
"One individual sustained fatal injuries, another was hospitalised and released.
"A third individual has been detained as part of a criminal investigation by the relevant authorities."
What next for detained man?
Like in the UK, being taken into custody for questioning is not the same as being arrested.
If the Qatari Ministry of Interior – the government body that handles crime – decides to arrest a person, then a new set of rules, different to Scotland's, apply.
The Qatari Government sometimes chooses to 'name and shame' on social media when people have been arrested for offences – even if they have not been charged, stood trial, or admitted guilt.
The approach usually applies to more minor cases.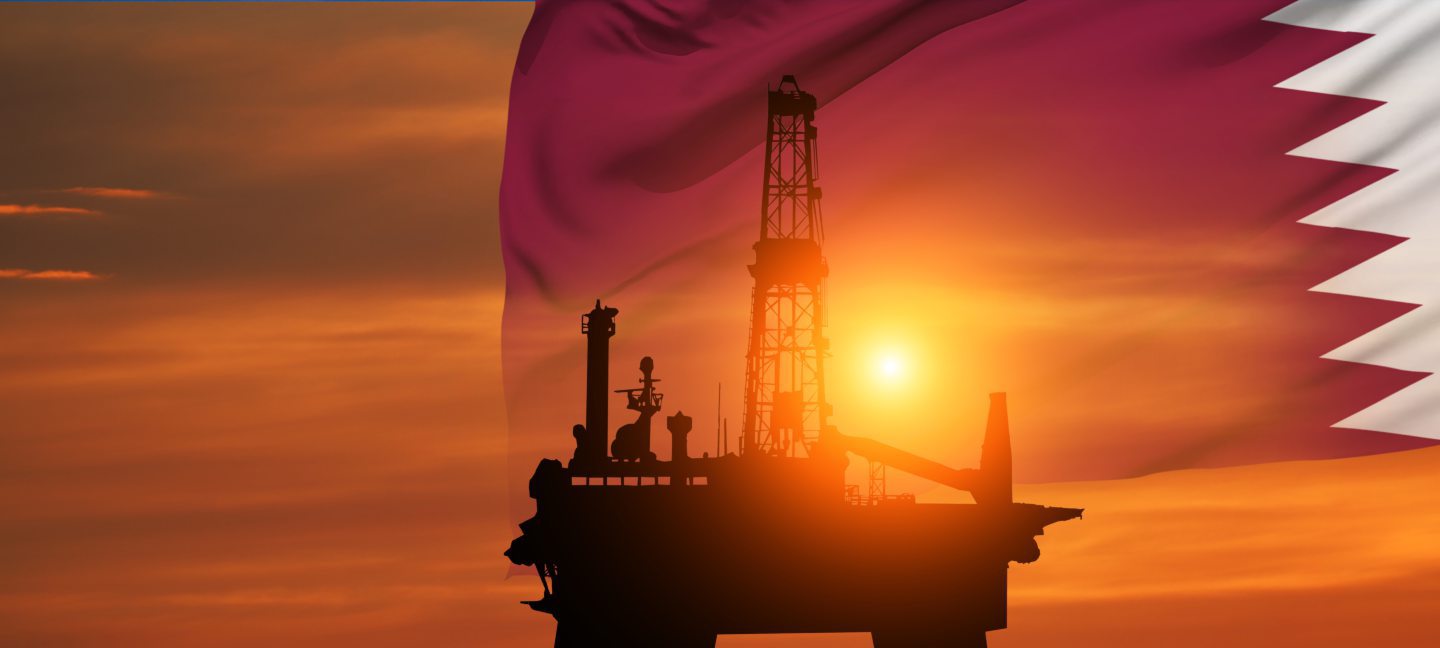 Qatari officials decide informally if the accused must stay in custody until their court appearance, rather than a sheriff sitting in court.
According to the British Consulate, foreigners who find themselves in custody in Qatar are "very likely" to be held in Doha Central Prison.
Qatar has different courts for different purposes.
Death penalty for murder
Two of them deal with criminal matters – one for less serious allegations and one for more serious cases called the Higher Criminal Court.
Given the gravity of the incident in which a man has died and another was injured, it is likely that this case will be handled by the Higher Criminal Court.
Each courtroom has three judges – one known as 'the president' and two others.
The bench will hear evidence presented to it during a trial and make a decision on guilt, rather than there being a jury.
The three judges also decide the sentence.