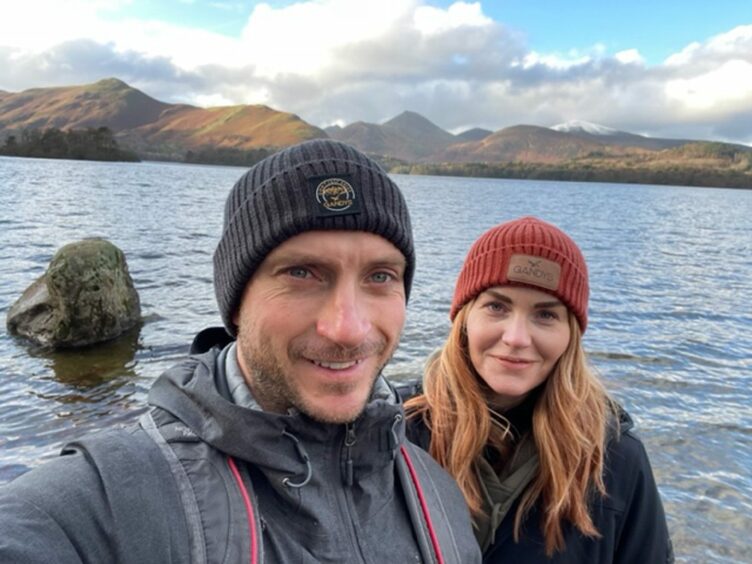 The family of a man killed on an oil rig in Qatar have paid tribute to him as a "one-of-a-kind".
He's been named as 38-year-old Robert Robson, of Tyne and Wear.
The family issued a statement, saying: "Robbie was an amazing, one-of-a-kind, beautiful soul.
"He was a loving partner, dad, son, brother and uncle who was tragically taken too soon.
"He was an irreplaceable friend to many, and Robbie will be sorely missed by everyone that knew him.
"As a family, we request privacy at this time."
The incident took place on the Seafox Burj jack-up oil rig off Qatar on Monday in the Persian Gulf.
Incident
A Scottish man – understood to be from the north-east – has been arrested in connection with the alleged murder on the rig on Monday.
The accused is alleged to have killed a colleague before attacking Glasgow man Chris Begley with a pipe.
The three men involved were contractors for Film Ocean, based in Ellon, and France's Stapem Offshore.
At around 1.40am on Monday, Mr Begley, 38, was struck on the head with a pipe after returning to the cabin he shared with the alleged killer and dead man.
Colleagues heard a commotion and raised the alarm. It was then that they discovered the body of the third man – who is from the north-east of England – in the cabin.
Penalty
Lawyers said that the case, which could take anything from two months to a year, could be heard in Arabic.
Hanging for murder is common in Qatar – but a Qatari lawyer told our sister site, the Press and Journal, that the victim's family would play a part in deciding on the ultimate outcome.
"The sentence would be to execute him but, if the family of the murdered person forgives the one who did the act, the sentence would go down," said the lawyer, who specialises in criminal issues in Qatar and asked not to be named.
He added that, if the victim's family forgives the killer, the sentence could be as low as 10 years.
"It depends on what the judge understands from the families of the two parties."
Recommended for you
Almost £20,000 raised to support family of oil worker killed in Qatar