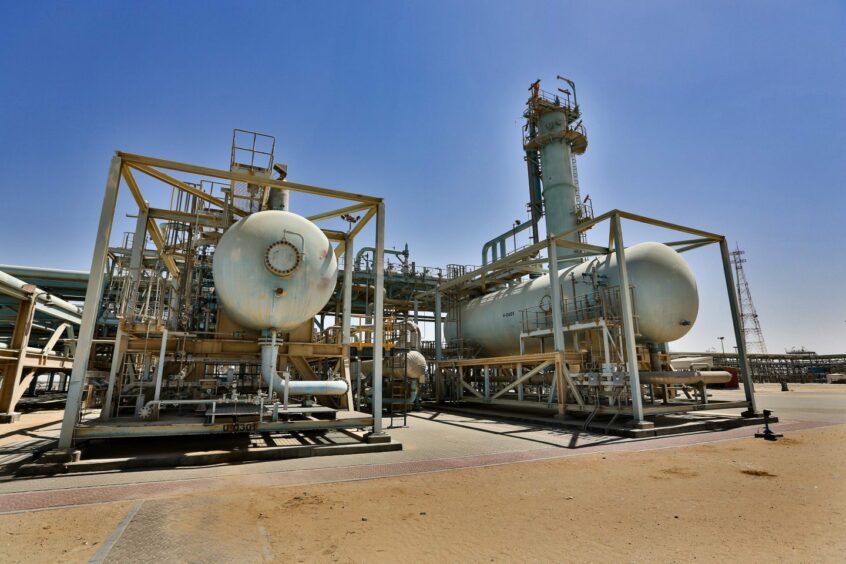 Adnoc has set out a plan to invest $15 billion into low carbon energy by 2030.
The plan covers investments in clean power, carbon capture and storage (CCS), electrification of work and tackling gas flaring.
Adnoc head Sultan Ahmed Al Jaber said the company would "fast-track significant investments into landmark clean energy, low-carbon and decarbonisation technology projects. As we continue to future-proof our business, we invite technology and industry leaders to partner with us, to collectively drive real and meaningful action that embraces the energy transition."
The company aims to capture 5 million tonnes per year of CO2 by 2030, it has said. Adnoc's Al Reyadah facility captures 800,000 tpy currently. The next major investment will come at the Habshan gas processing facility, using local geology.
Adnoc is also working on a 1 million tpy blue ammonia production facility at Ta'ziz.
The company has recently taken a stake in the Abu Dhabi's renewable energy company Masdar. This company aims to increase its clean power generation from 20 GW to 100 GW by 2030.
Adnoc has already cut emissions at operations by connecting its grid to nuclear and solar power sources. Meanwhile, it has signed a $3.8 billion deal for a subsea transmission network, connecting its offshore operations to onshore power. Such a move, it said, could reduce its offshore carbon footprint by up to 50%.
Path to net zero
The company has committed to net zero by 2050. The board meeting in November 2022 saw new commitments to accelerate its low carbon plans. It also aims to reduce carbon intensity by 25% by 2030.
"Adnoc continues to take significant steps to make today's energy cleaner while investing in the clean energies and new technologies of tomorrow," said Al Jaber.
"Now, more than ever, the world needs a practical and responsible approach to the energy transition that is both pro-growth and pro-climate, and ADNOC is delivering tangible actions in support of both these goals."
Recommended for you

Masdar to develop 5 GW in three African states