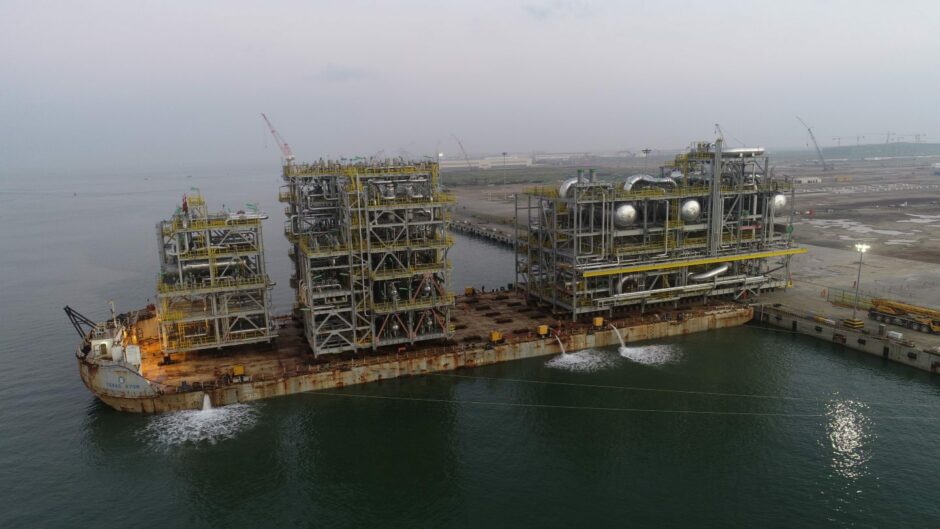 Technip Energies has won a project management consultancy (PMC) contract from Kuwait Oil Co. (KOC).
The company did not provide a specific value for the contract, which it described as large. It defines this as between 250 million euros ($265mn) and 500mn euros ($530mn).
The framework contract runs for five years. It extends a previous agreement between the two companies from 2014. It functions as a call-off agreement, with the value of the contract determined by the client's requests.
The PMC work covers front-end engineering and design (FEED), project management and associated services. It focuses on KOC's major projects, Technip Energies said.
"We are delighted by the continued confidence shown by KOC with this award to support them on their major developments," said Charles Cessot, senior vice-president T.EN X of Technip Energies. T.EN X aims to support customers at all stages of asset life.
"This award reinforces the strong and lasting relationship we have built with KOC and reaffirms our outstanding consultancy delivery as well as our long-standing presence in Kuwait."
Technip Energies announced a deal in December 2013 for PMC work with KOC, valued at more than $400mn.
In 2021, the company won a project engineering and management services contract from Kuwait Integrated Petroleum Industries Company (KIPIC) for work in south Kuwait. This is to run for six years and covers facilities such as the Al-Zour complex and LNG import facilities.
Recommended for you

Aquaterra Energy wins work at Ineos' Greensand CCS project