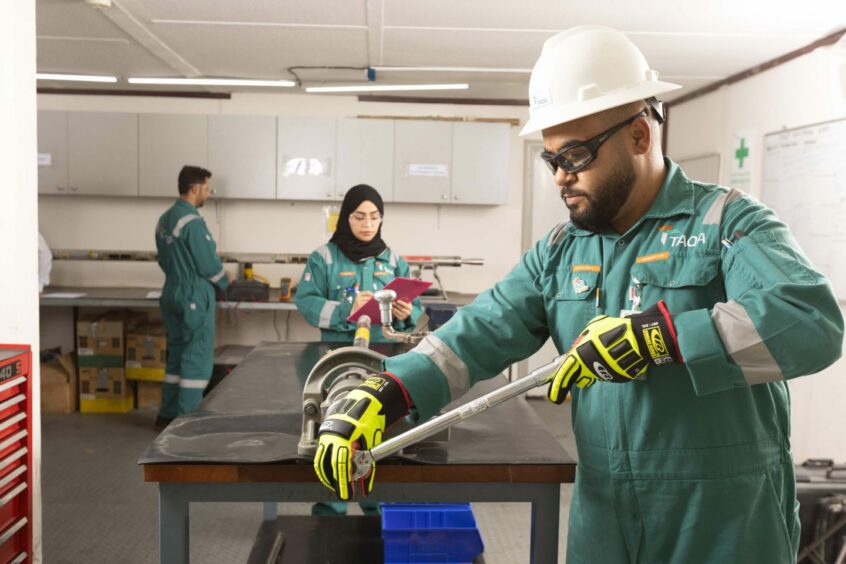 Saudi Arabia-based energy services group TAQA has completed its takeover of Al Mansoori Petroleum Services (AMPS) as it eyes regional expansion.
Industrialisation and Energy Service Company (TAQA) announced the deal last September as part of aimed at expanding its well services business beyond Saudi into the wider Middle East and North Africa (MENA) region.
The acquisition, the value of which was not disclosed, has been funded by a capital increase led by TAQA's existing major shareholders, including the Kingdom's Public Investment Fund, government agencies and several private groups.
AMPS has a variety of services including early production facilities, well testing, H2S monitoring and logging.
The capabilities add to the group's existing services portfolio which includes, coiled tubing and stimulation, cementing, wireline, frac, directional drilling, completions and a host of other services.
The newly enlarged TAQA now boasts over 5,500 employees and a customer base across 20 countries.
It said the deal added a "well-diversified MENA-based business" with a track record of strong performance and longstanding relationships with major oil and gas companies across the region.
"I would like to thank TAQA Shareholders for their trust in TAQA and their commitment to support TAQA's growth journey and progressive plans that are aligned with the Kingdom's Vision 2030. The capital increase will position TAQA as an international company operating across multiple geographies, a true Saudi national champion", said board chairman and engineer Ahmed Al Zahrani.
Chief executive Khalid M. Nouh added: "Together, we are better positioned to continue our journey into profitable growth through the unique opportunity to build upon our combined portfolio, strong business acumen, recognized brand and quality products and services. Our focus remains to provide exceptional products and services to our customers while creating the highest value for our shareholders and people."
Recommended for you

TAQA, Adnoc complete Masdar deal, pledge rapid expansion