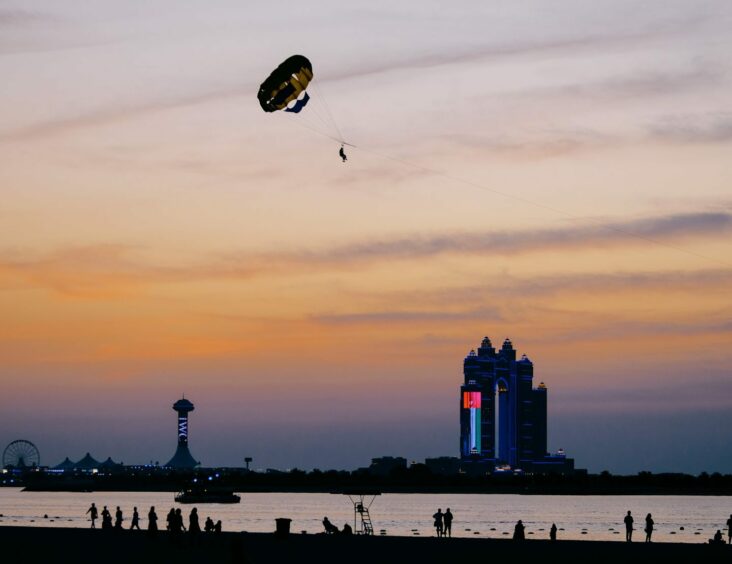 First Abu Dhabi Bank (FAB) has set out a plan to reduce its emissions in various sectors, including oil and gas, by 2030.
The bank is the first such institution in the MENA region to take this step. It said the plan was aligned with United Arab Emirates' net zero by 2050 target.
Oil, gas, aviation and power account for 80% of FAB's emissions globally, it said. It does not expect there to be an impact on earnings from the move.
FAB is aiming to reduce scope one to three emissions in the oil and gas sector by 7 to 15% by 2030, from a 2021 baseline. It expects to achieve this by financing hydrogen and ammonia projects, in addition to carbon capture utilisation and storage (CCUS).
In the power sector, FAB intends to reduce scope one and two emissions by 64% by 2030, from the same baseline. To do this it will finance solar, wind, and green hydrogen, it said.
"We are proud to be a regional pacesetter on the net-zero transition and we remain committed to doing our part to address the global climate challenge," said FAB CEO Hana Al Rostamani. The bank is taking "decisive steps", the executive said.
Long term
"By integrating specific targets across high-emitting industries, we are combining near-term action with a long-term view," Al Rostamani said.
"We believe that the road towards net-zero is about much more than financing the transition, it's also about collaborating with our clients and partners, helping them leverage the latest and fit-for-purpose solutions, in addition to realigning our portfolio to their new realities and growth objectives."
The bank's chief sustainability officer Shargiil Bashir said it was important to identify "clear targets and a transparent mechanism".
FAB expects to review its targets in 2025, it said. It will track progress against "economic dynamics such as energy supply". The bank will also work with its clients "to support them in their net-zero journey".
FAB joined the Net Zero Banking Alliance in October 2021, the first UAE and GCC bank to take this step. The bank does produce emissions data on its own operations. It has not yet begun publishing this for its financed emissions.
Recommended for you

EU Commission launches £700m inaugural European Hydrogen Bank auction