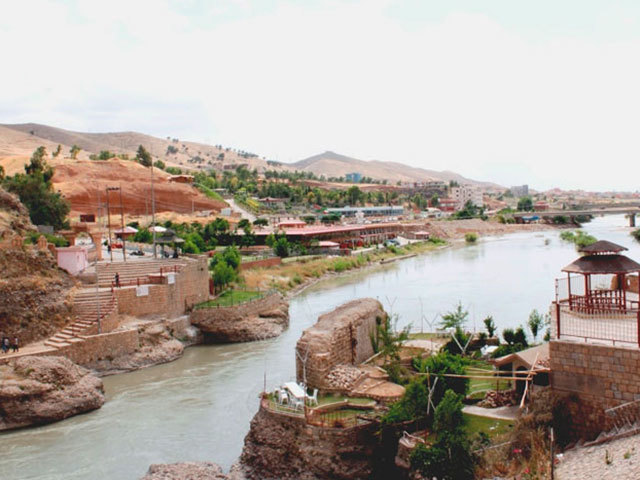 Iraq's semi-autonomous Kurdish government approved plans to create an oil exploration and production company separate from the central government and a sovereign wealth fund to take in all energy revenue.
A bill to create the company for oil exploration and production, with shares to be sold to the public, was approved by the cabinet of the Kurdistan Regional Government, Kurdish Prime Minister Nechirvian Barzani said in a statement yesterday. A separate initiative approved by the cabinet would create a Kurdish fund for oil and gas revenue. Both draft laws need to be approved by the KRG's parliament.
The KRG, which started crude oil exports by pipeline through Turkey this year, wants to control sales of oil pumped from fields in the Kurdish region in the north of Iraq to boost its financial independence from the central government in Baghdad. The Kurdish region holds 45 billion barrels of oil reserves, while the rest of Iraq has 150 billion barrels, the world's fifth-largest known deposits.
The new company will "oversee all the oil and gas sectors, for example, the signing of contracts for oil exploration, extraction, development, investment, export and marketing," Barzani said in the statement. "This company can become within a limited time a shareholding company, and all the citizens can buy shares in it."
The Kurds were producing 320,000 barrels of oil a day in October, Sherko Jawdat, head of the natural resources committee in the Kurdish region's parliament, said Oct. 2. The remainder of the country produced 3.3 million barrels a day last month.
Iraq's Kurdish enclave is set to produce 1 million barrels a day of oil by the end of 2015, the regional government said in a Nov. 7 statement. It plans to export 500,000 barrels a day via neighboring Turkey by the end of March, it said. The Kurds exported 300,000 barrels a day in the first week of November.
The Kurds' efforts to sell crude separately from the central government has provoked legal action by authorities in Baghdad and fanned speculation that the semi-autonomous region will pursue greater independence.
Exxon Mobil Corp., Chevron Corp. and Total SA are among companies caught in the dispute between the KRG and the central government over land and oil revenue. The Kurds stopped exporting crude via Iraq's national pipeline system in December 2012 and began operating their own link to Turkey this year. The central government has suspended payments to the Kurds from the national budget.