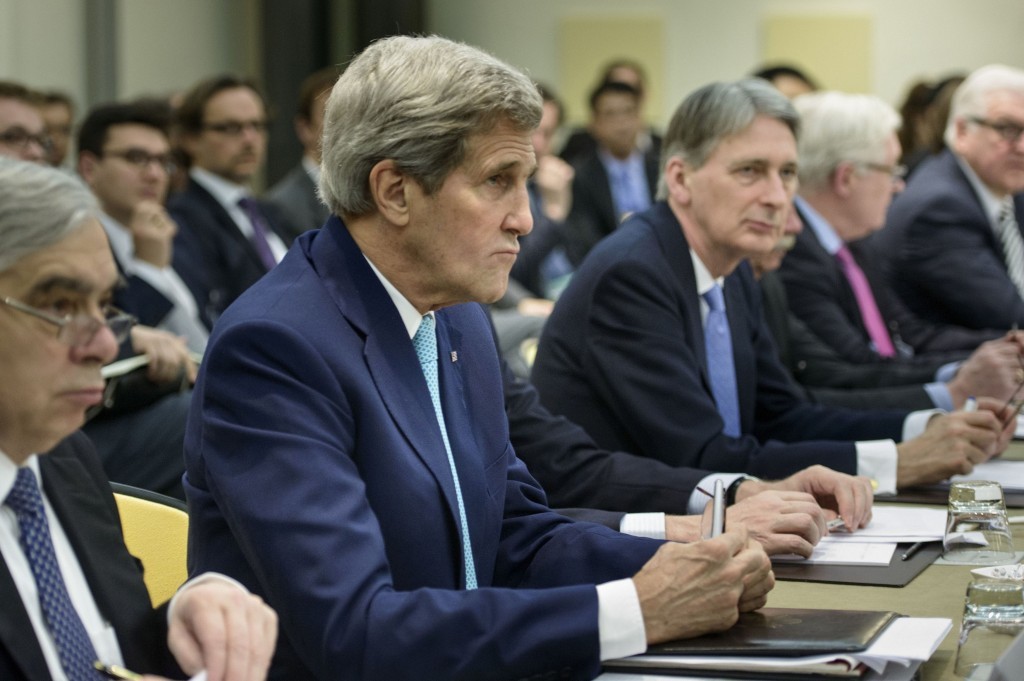 Iran and world powers took their biggest step toward ending a decade-old nuclear standoff, saying they agreed on the main outlines of an accord after more than a week of grueling talks.
The deal announced in Lausanne, Switzerland on Thursday doesn't commit either side to immediate action, and leaves three more months for diplomats to fill in details.
But by outlining areas of consensus, from a timetable for lifting sanctions to the repurposing of Iranian nuclear facilities, it brings the Islamic Republic closer than at any time since the 1979 revolution to international normalcy.
President Barack Obama called it an "historic understanding," and the International Atomic Energy Agency said it was ready to verify Iran's actions.
There were early signs, though, that the next steps won't be easy.
Iranian conservatives and Israeli leaders condemned the accord, Obama's Republican opponents demanded a say on it, and Iranian Foreign Minister Mohammad Javad Zarif denounced a State Department description of its terms as "spin."
"Overall this is positive and provides leverage for the U.S. to apply non-proliferation pressure," Yim Man Sung, a nuclear scientist who heads the Nonproliferation Education and Research Center at Korea Advanced Institute of Science and Technology, said.
"At the same time, no one can guarantee clandestine activities won't be pursued under the disguise of legitimacy."
The accord was announced by Zarif and the European Union's foreign policy chief Federica Mogherini in Lausanne, the venue for more than a week of talks that overran their original March 31 deadline and often stretched into overnight sessions.
Oil extended declines as the news of an agreement emerged.
The accord will extend the "break-out" period that Iran would need to obtain nuclear weapons to more than a year; set a schedule for Iran's enrichment of uranium and limit it to a single site; and allow international monitoring for at least a quarter-century.
"If Iran cheats the world will know it," though so far it has "met all its obligations," Obama said in televised remarks.
He promised that Congress will be fully briefed. Secretary of State John Kerry said there's much still to be agreed, including the duration of some sanctions and how quickly Iran can cut back its nuclear work, "but that's a good challenge to have."
IAEA Director General Yukiya Amano welcomed the announcement. "The Agency will be ready to fulfill its role in verifying the implementation of nuclear related measures, once the agreement is finalized," he said in a statement on the IAEA's website.
Many US legislators are less enthusiastic. They share concerns voiced by US allies, including Israel and the oil-rich monarchies of the Persian Gulf, that an accord amounts to appeasing Iran.
Israeli Prime Minister Benjamin Netanyahu, in particular, has warned of Iranian plans to acquire nuclear weapons and threatened military action to prevent them. Iran denies such a goal.
Netanyahu said on Twitter after the accord's announcement that the final deal must "significantly" curb Iran's nuclear capabilities and halt its "terrorism" and "aggression."
"A deal based on this framework would threaten the survival of Israel" and "wouldn't block Iran's path to the bomb," Netanyahu said.
Iran has been under US sanctions since 1979 when revolutionaries seized the American embassy in Tehran and held hostages for more than a year.
On some Middle Eastern issues, though, US interests have come to overlap with Iran's. They're both currently fighting against Islamic State in Iraq and Syria, while other mutual enemies in recent decades have included Saddam Hussein and the Taliban in Afghanistan.
The thaw that opened the way to Thursday's agreement can be dated to September 2013, when Obama spoke by phone with Iran's President Hassan Rouhani, then newly elected on a reformist ticket.
Late on Thursday, in a sharp break from the usual practice, Iranian television showed a part of Obama's statement, his comments translated simultaneously into Persian.
Obama and Kerry took pains to point out that much still divides the two countries.
Obama said the US will remain "vigilant" over Iran's regional role, which includes backing Shiite militant groups like Hezbollah in Lebanon and the ascendant Houthi rebels in Yemen.
Kerry said there'll be "no sunset" on the Lausanne accord, with some provisions in place indefinitely.
Only after inspectors have verified compliance will the US and European Union lift the sanctions that have squeezed Iran's economy. Kerry said that process would take from six months to a year.
Iran, which has the world's fourth-largest oil reserves, would then be able to revive exports, potentially adding supply to world markets where a glut has already seen oil prices drop by about half since June last year.
Brent crude fell 3.8 percent to settle at $54.95 a barrel on the London-based ICE Futures Europe exchange on Thursday.
The accord will set a schedule for Iran's enrichment of uranium, limit it to a single site and allow international monitoring over the next quarter-century.
"This is a deal that both sides can take back home and defend," said Ali Vaez, a senior analyst for the International Crisis Group, who attended the talks.
"The Iranians are getting what they wanted in terms of sanctions relief and are offering more in terms of nuclear access than they had said publicly."
Kerry said on Twitter that diplomats will get "back to work soon on a final deal." Mogherini said she's confident it can be achieved by the end of June.
The accord would extend the "break-out" period for Iran to develop nuclear weapons technology to more than a year, whereas it's "currently assessed to be 2 to 3 months," the U.S. State Department said in a summary of the plan.
Mogherini and Zarif said the accord envisages ending uranium enrichment at the controversial underground Fordo complex, which will be converted into a center for advanced physics research with international participation.
Iran has agreed not to enrich uranium over 3.67 percent for at least 15 years, and slash its stockpile of enriched fuel.
It will redesign the heavy water research reactor at Arak with international assistance, and ship spent fuel out of the country.
The State Department said the "architecture" of sanctions will stay in place for much of the deal's duration "and allow for snap-back of sanctions in the event of significant non-performance."
Zarif said there are still "serious differences" to be resolved with the US, and there are no obligations until a final accord is reached.
"The details missing here are important and point to very hard work yet to be done," said Richard Nephew, the former lead sanctions negotiator on the US team for Iran talks.
Overall, though, he said that the outcome of the talks "looks a very fair, balanced and effective arrangement for preventing an Iranian nuclear weapons breakout."
Recommended for you
X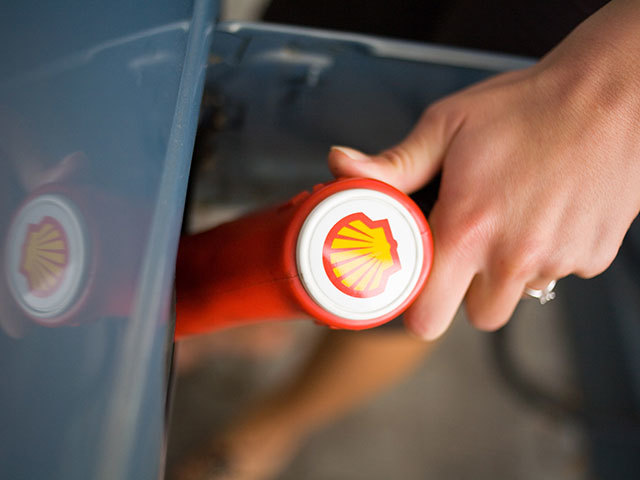 OGA move prompted change at the top for Shell's UK North Sea business