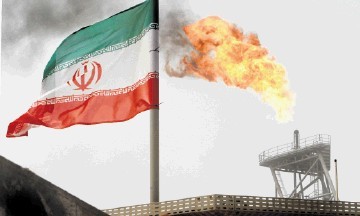 Iran's crude oil exports are said to be on target to reach a nine-month high this month.
The rise has come as buyers prepare for the lifting of sanctions against the Middle Eastern country.
It means the country is on track to ship an estimated 1.10million barrels a day (bpd) of crude.
The preliminary number is 21% higher than December.
It is expected that inspectors will be verifying whether the country is in compliance with its landmark nuclear agreement in the coming days.
Iran has said previously it will ramp up crude oil production by around 500,000bpd once sanctions are lifted.
Recommended for you

Global oil demand to reach its peak this decade, IEA says