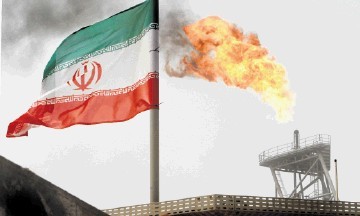 David Cameron has congratulated Iranian president Hassan Rouhani on the implementation of the landmark nuclear deal with world powers.
The Prime Minister had a "warm" 20-minute telephone conversation with Mr Rouhani earlier, during which he thanked him for the steps that had been taken.
The discussion came after the International Atomic Energy Agency (IAEA) certified at the weekend that Tehran was complying with the agreement to curb its nuclear programme – triggering the
lifting of sanctions by the US, European Union and United Nations.
According to Downing Street, Mr Cameron told Mr Rouhani: "This is a very good day for international relations."
The PM's spokeswoman said Mr Cameron "wanted to thank Iran for the steps they had taken and congratulate them for getting this far".
The talks were "warm with a flow of discussion between the two leaders" and they agreed that the deal could "pave the way for developing stronger economic cooperation".
Mr Cameron raised concerns about a "small number" of consular cases where individuals with dual British-Iranian nationality were being held in prison.
The premiers also talked about next month's London conference on Syria, which Mr Cameron said he "hoped to see a senior representative from Iran attending".
Recommended for you

Iran insists on crude oil exports as Vienna nuclear talks resume