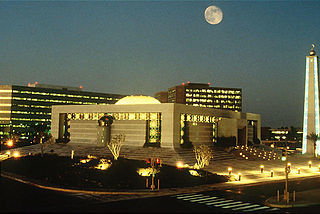 Oil dropped after Saudi Arabia, the world's biggest crude exporter, said low prices won't reduce its spending on energy projects and China's diesel consumption dropped for a fourth consecutive month.
Futures dropped as much as 4.6 percent in New York. Saudi Arabian Oil Co., also known as Saudi Aramco, is maintaining its investment plans despite the rout in the crude market, Chairman Khalid Al-Falih said Monday. Diesel use in China dropped 5.6 percent in December compared with a year earlier and gasoline consumption grew at the slowest pace in more than two years.
Oil resumed its decline after the biggest two-day rally in more than seven years as concerns persist over ample U.S. stockpiles, steady production from Saudi Arabia and Russia and the outlook for increasing Iranian shipments after the end of sanctions. Prices may take as long as three years to normalize, according to Bank of Montreal Chief Executive Officer William Downe.
"A decline is to be expected after a giant move like we just had," said Bob Yawger, director of the futures division at Mizuho Securities USA in New York. "We're also down because the Chinese demand numbers were off considerably, especially diesel. The Saudis aren't helping the market by deciding that they will go full-speed ahead with their investment plans."
West Texas Intermediate for March delivery dropped $1.16, or 3.6 percent, to $31.03 a barrel at 9:15 a.m. on the New York Mercantile Exchange. Total volume traded was 72 percent higher than the 100-day average. Front-month prices rose 21 percent over two sessions at the close Friday after the February contract expired Wednesday at $26.55 a barrel, the lowest since 2003.
Brent for March settlement slipped 99 cents, or 3.1 percent, to $31.19 a barrel on the London-based ICE Futures Europe exchange. The contract gained 10 percent to $32.18 Friday. Prices advanced 11 percent last week. The European benchmark crude traded at a 16-cent premium to WTI.
Markets, including oil and stocks, rallied last week after European Central Bank President Mario Draghi signaled on Jan. 21 that stimulus could be boosted as soon as March. The U.S. Federal Reserve's meeting will be in focus this week following its first interest rate increase in 11 years.
Saudi Aramco is spending as much now as it did before the crash in crude prices, signaling no surrender in Saudi Arabia's battle with rivals. It's formulated a new strategy in response to cheaper crude, Al-Falih said at a conference in Riyadh. The state-run producer can sustain low oil prices for "a long, long time," he said.
In China, the world's biggest energy user, diesel consumption — a barometer of the country's industrial activity — will stay flat or fall in 2016, while gasoline use will rise by 200,000 barrels a day, according to an International Energy Agency forecast last month.
OPEC Secretary-General Abdalla El-Badri wants producers outside the group to assist in curbing global oversupply, he said at a conference in London on Monday. There are signs supply and demand will start to come back into balance this year, he said, citing a forecast gain in world demand of about 1.3 million barrels a day and a contraction in supply from outside the Organization of Petroleum Exporting Countries of about 660,000 a day.
The oil industry will reduce capital spending on exploration and production by 15 percent this year, Eni SpA CEO Claudio Descalzi said at the conference. Oil supply currently exceeds demand by 1.5 million barrels a day, and the spending cuts mean there may not be enough energy production in the future, he said.