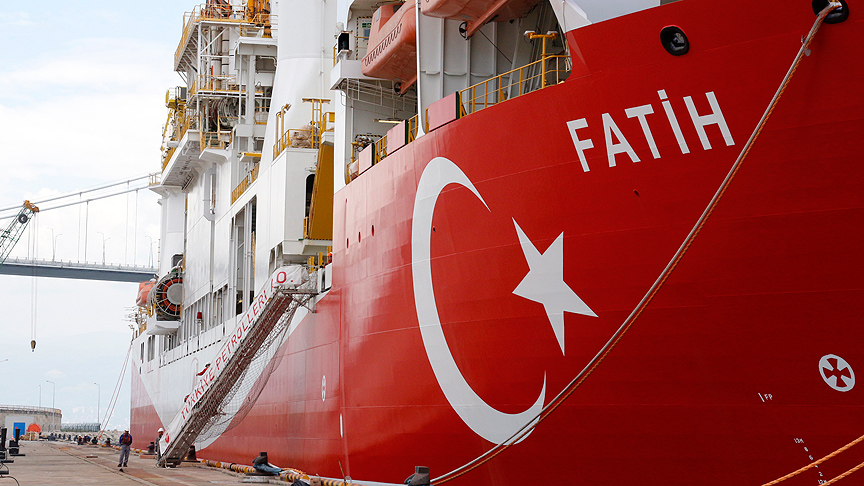 Turkey's TPAO has begun drilling the Türkali-1 well, the first deepwater exploration in the country's waters.
The Fatih rig is drilling the well. Fatih arrived at the site on November 2.
Turkish Minister of Energy and Natural Resources Fatih Donmez said work on the well would take 75 days.
The Türkali-1 well follows the Tuna-1 well on the Sakarya field. Initially, the company reported the well had found 320 billion cubic metres of gas. After deepening, the TPAO increased the volume to 405 bcm in October.
TPAO drilled Tuna in 2,117 metres of water.
The Turkish government is keen to fast track development of the gas resource, targeting first gas in 2023. This may be overly optimistic, given the lack of infrastructure and the water depth.
TPAO has signed a pre-FEED deal to develop the gas field.
A second drillship, Kanuni, is on its way to the Black Sea and will begin drilling in the area in early 2021.
As a recent paper for the Oxford Institute for Energy Studies (OIES) has noted, Turkey's gas imports are shrinking, down 19% – or 5.3 bcm – between 2017 and 2020. Power demand is shifting away from gas to other sources of domestically produced resources, such as coal, wind, solar and hydro.
Turkey has shifted its gas imports into LNG as prices have fallen, reducing the share of pipeline deliveries. Writing for the OIES, Gulmira Rzayeva predicted Sakarya might start in 2025.
Because of foreign exchange pressure, Turkey is finding imports more expensive than in the past.
Recommended for you

Shell threatens lawsuit over Greenpeace North Sea vessel protest