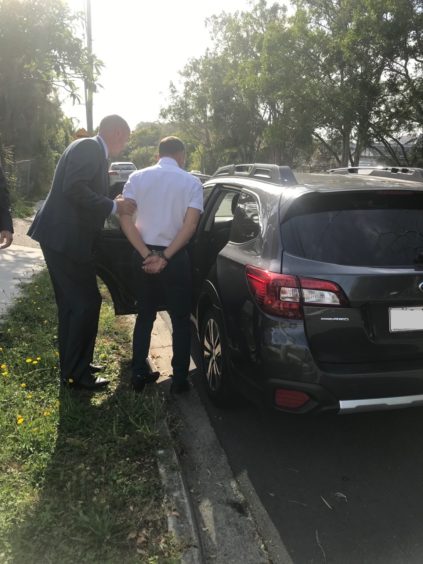 The Australian Federal Police (AFP) have arrested a man in Brisbane over corruption allegations tied to work carried out in Iraq.
The AFP did not name the man. The agency said it had received a report in November 2011 about Leighton Holdings, regarding payments made by a Singapore-based unit, Leighton Offshore.
The police arrested the 54-year old man at his house in Brisbane. The Sydney Morning Herald named the man as Russel Waugh, former managing director of Leighton Offshore. The AFP said the executive was charged with two foreign bribery offences and with engaging in conduct to falsify books and knowingly providing misleading information.
The AFP has also issued arrest warrants for two more men associated with the case.
The complaint focused around two contracts for Iraqi crude oil exports, in 2010 and 2011. These had a combined value of $1.46 billion. The Iraqi Ministry of Oil and the South Oil Co. of Iraq approved the deals.
As a result, the AFP launched Operation Trig. The police alleges that Leighton Offshore paid bribes through middlemen and Unaoil. Officials paid bribes to ministry and government officials. It found $77.6 million of suspicious payments, paid through third-party contractors.
AFP officers have been working with UK and US law enforcement agencies over the course of the nine-year investigation. During this period, the police have seized more than 2 million documents, obtained evidence from 10 countries, helped secure guilty pleas and obtained key witness statements.
The AFP said the man had been released on bail. He will appear at Sydney Central Local Court on December 2.
International jigsaw
"Operation Trig investigators demonstrated outstanding resilience over the past nine years," AFP deputy commissioner of investigations Ian McCartney said. The official went on to say the investigators had persevered in "piecing this jigsaw together from facts and allegations of alleged corruption that reached internationally, to a level that allowed us to bring this before the court in Australia".
The statement said the AFP had not ruled out further arrests or charges.
In October, the UK's Serious Fraud Office (SFO) announced Unaoil's Iraq partner Basil Al Jarah had been sentenced to three years. A trial had found him responsible for paying more than $17mn in bribes.
The relationship between Unaoil and Leighton was not always smooth. The two companies ended up in court in 2014 in a dispute over payments due to Unaoil from Leighton.