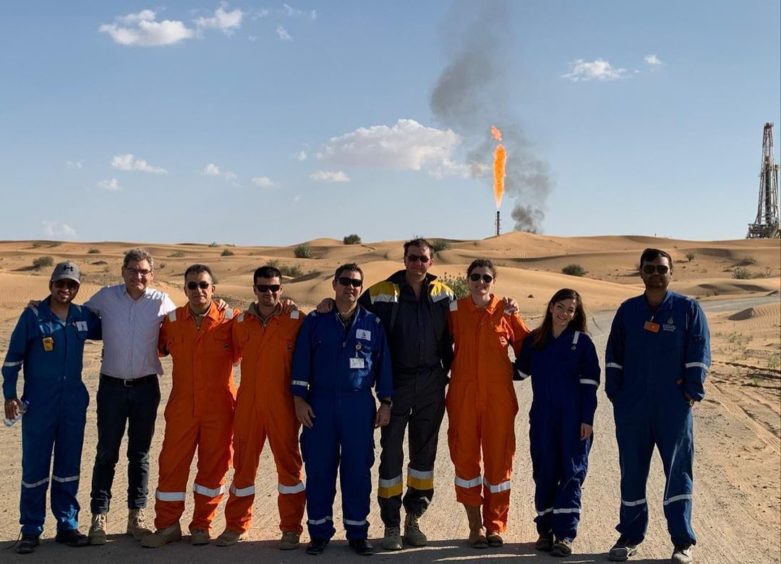 Eni and Sharjah National Oil Corp. (SNOC) have started producing gas and condensate at the Mahani field, less than one year after being discovered.
The Mahani field is in Concession Area B, in Sharjah. The field is the first new production onshore Sharjah since the early 1980s.
Eni CEO Claudio Descalzi said: "Production start-up has been achieved in less than two years since Contract Signature and one year since the discovery announcement thanks to the fruitful and continuous co-operation with SNOC.
"This is a big achievement of which we need both to be proud of, considering also the exceptional challenges incurred during the year due to the COVID-19 pandemic.
"Exploration in Sharjah was considered to be over since the 1980s. However, together with SNOC we demonstrated that using state of the art technology and high level competences also areas considered as 'mature' can reveal new potential."
SNOC has a 50% stake in Area B and is the operator, while Eni holds the remaining 50%. The Italian company won the area following a competitive bid round in January 2019.
Expansion
The company did not disclose production volumes. Eni did say it should increase as more wells are drilled in 2021-22. The companies export production through a new multi-phase trunk line to the Sajaa gas plant.
A strategy update from Eni said Mahani would produce 18,000 barrels of oil equivalent per day gross in 2022. This would give Eni an equity share of 9,000 boepd.
Eni said it would continue exploration in Sharjah, in Areas A and C.
The Italian company announced the Mahani-1 discovery in January 2020. Eni tested the well at 50 million cubic feet (1.4 million cubic metres) per day of lean gas and associated condensate.
Lamprell won work from SNOC to carry out the engineering, procurement, installation and commissioning (EPIC) contract on Mahani in May 2020. This included an extended well test and a new 25 km pipeline.
Recommended for you

Eni, Sonatrach ramp up solar efforts in Berkine Basin