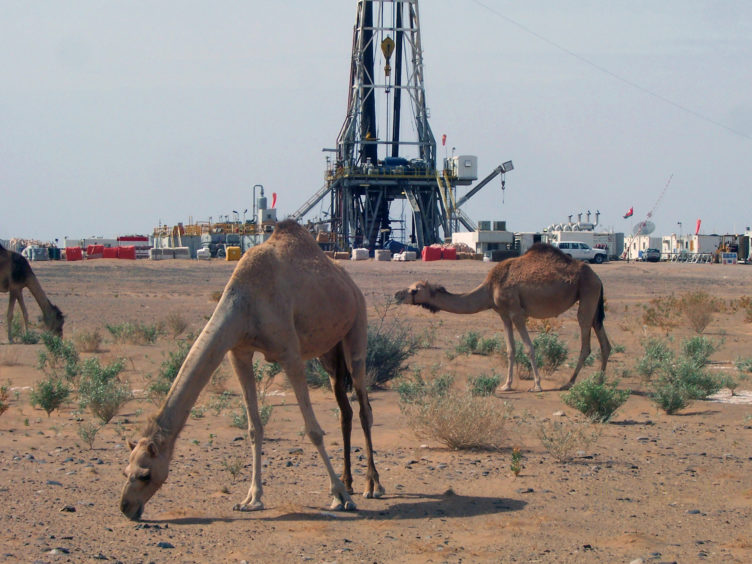 Tethys Oil has spudded an exploration well on Block 49, in Oman, with work expected to take 45 days.
The company will drill the well, Thameen-1, to a depth of around 4,000 metres. The primary target is the Late Ordovician Hasirah sandstone layer, at around 3,500 metres. A secondary target, the Mid-Ordovician Saih Nihayda sandstone, is around 3,700 metres deep.
Thameen-1 will also investigate the shallower Gharif sandstone.
"The Thameen-1 well is designed to penetrate several potentially hydrocarbon bearing rock layers," said Tethys' managing director Magnus Nordin.
"We have three defined targets, but we will analyse all data from the well to increase our understanding of the potential oil plays in the block, conventional as well as unconventional."
Tethys is drilling the well in the north of Block 49, at Marsudad village, in the Muqhsin wilayat. The block covers 15,439 square km, in Oman's southwest.
Abraj Energy Services SAOC has provided the Abraj-204 drilling rig for the Thameen-1 under a contract with Tethys Oil Montasar.
Tethys is the operator of the block and has a 50% stake. EOG Resources acquired a 50% stake in the block in November 2020.
IGM Energy's principal advisor Ian Simm noted that Tethys had "managed to pretty much stick to schedule with this well, despite the issues related to the pandemic". He suggested Tethys would be likely to drill a next well on Block 58. The company won Block 58 in Oman's latest licence round.
"Meanwhile, the entrance of EOG to Block 49 further illustrates the company's efforts to diversify its portfolio away from American shale plays following its CEO's comments in September that he did not foresee US oil production returning to pre-pandemic levels."
Recommended for you

Shell, Total sign up to gas exploration on Omani block