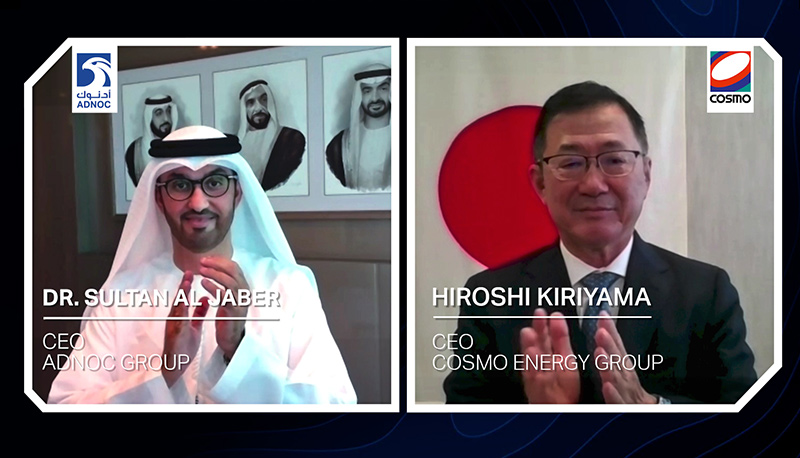 Japan's Cosmo Energy Holdings has won exploration rights for Abu Dhabi's Offshore Block 4, under the state's second bid round.
Adnoc awarded the exploration concession to Cosmo E&P Albahirya, which will invest up to $145 million for exploration and appraisal. The sum also includes a participation fee. The offshore block covers 4,865 square km.
Cosmo will pay into Adnoc's mega-seismic survey and will benefit from the results. Adnoc said it had acquired some data on the block already and results were promising.
Abu Dhabi's Supreme Council for Financial and Economic Affairs (SCFEA) has approved the award. The government formed the council at the end of December and it has broad responsibility for state-owned enterprises.
Adnoc has also awarded Block 5 to Occidental Petroleum and Block 3 to Eni and PTT Exploration and Production (PTTEP).
Key ingredients
Adnoc CEO Sultan Ahmed Al Jaber said the award built on the "long-standing relationship with Cosmo and reinforces the deep-rooted and successful strategic relationship between the UAE and Japan, ADNOC's largest importer of oil and gas products".
The UAE supplies around 30% of Japan's crude oil needs.
The Emirati company chose Cosmo following a competitive bid round, he said. The Japanese company brings "expertise and understanding of our offshore environment, technology, and market access – key ingredients that underpin ADNOC's targeted approach to strategic partnerships, which is enabling us to unlock and maximise value from our assets and resources as we continue to deliver on our 2030 strategy".
Cosmo CEO Hiroshi Kiriyama said the company had a relationship with Abu Dhabi running for more than 50 years. Winning the block was a "significant milestone" in accelerating the Japanese company's upstream business in Abu Dhabi.
"We are excited to explore this promising block to unlock the hydrocarbon value by leveraging our expertise and experience," he said. "We are also certain that our success in this block can be crystallized by creating the synergies with Cosmo group's existing oilfields and Mubarraz island which are operated by our affiliate, Abu Dhabi Oil Co."
Should Cosmo make a commercial discovery, Adnoc will have the right to take a 60% stake during production.
The Japanese company signed an agreement to explore the use of the new ICE Murban crude oil futures in January.
Recommended for you

Adnoc stacks three discoveries with 650 million barrels