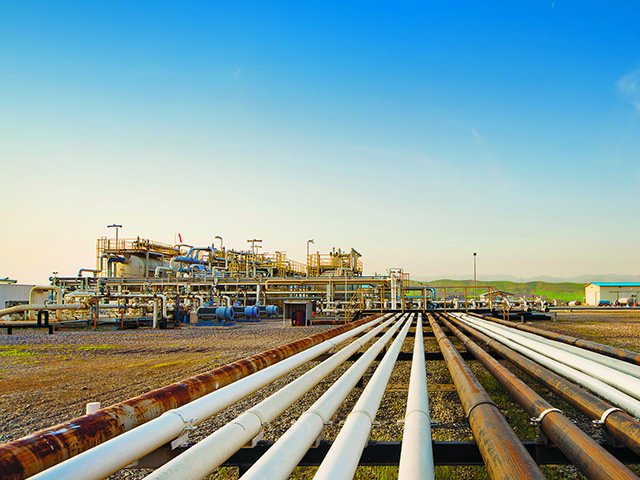 DNO has bought out ExxonMobil's 32% stake in the Baeshiqa licence, increasing the Norwegian company's stake to 64%.
The company did not say how much it had paid to acquire Exxon's interest. The deal requires government approval.
DNO said it was continuing its exploration and appraisal plans on the licence this year, in addition to fast-tracking early production from existing wells.
The Baeshiqa-2 and Zartik-1 wells flowed at 15,000 barrels of 40 degrees API and 22 degrees API respectively.
"By increasing our stake in the Baeshiqa licence now, we demonstrate our belief in its ultimate potential," said DNO's executive chairman Bijan Mossavar-Rahmani. "Following the stabilisation of oil prices and export payments in Kurdistan, DNO is stepping up spending on new opportunities."
DNO made the Baeshiqa-2 discovery in 2020. Two zones flowed at more than 3,000 barrels per day of oil each, while another flowed at 1,000 bpd.
It made the Zartik-1 find in 2020. DNO drilled this well 15 km southeast of Baeshiqa-2. It flowed at more than 2,000 bpd.
DNO estimates the three tested zones in the two wells hold 2C volumes of 43 million barrels. The company has said the two structures have multiple independent stacked target reservoir systems.
On its way
Exxon exited three of its Kurdistan blocks in 2016 and a fourth in 2017. It continues to hold the Pirmam permit, where it is "evaluating commercialisation alternatives" on a sour gas field.
DNO entered the Baeshiqa licence following a deal with the US company in 2017. On entry, the Norwegian company became operator.
The licence covers 324 square km. It is around 60 km west of Erbil and 20 km east of Mosul.
The Turkish Energy Co. (TEC) has a 16% stake in the block, while the Kurdistan Regional Government has a carried 20% stake.
Exxon's entry into Kurdistan's hydrocarbon sector in 2011 was controversial. Signing up to six licences was seen as running contrary to the US government's efforts with the Baghdad government.
Recommended for you

Exxon eyes Guyana growth with further discoveries