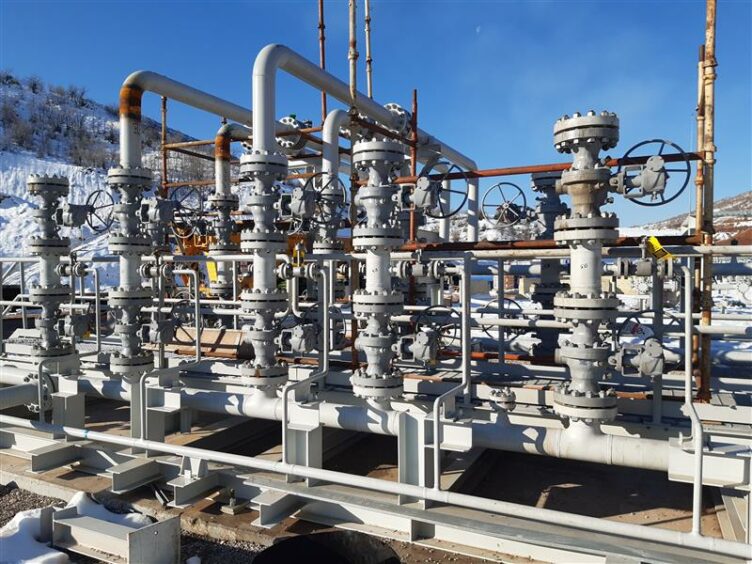 ShaMaran Petroleum has struck a deal to buy an 18% stake in the Sarsang licence, in Kurdistan, from TotalEnergies.
ShaMaran will pay $155 million for the stake, plus a working capital adjustment of $14.2mn. Another $15mn may be payable at a later date, depending on oil prices and production volumes.
The company will gain additional production of around 5,000 barrels per day of light crude oil. Once the processing facility has been expanded at Swara Tika, this will take its total net output to around 11,090 bpd.
Operating expenditure is around $5.6 per boe. Partner on the block HKN Energy has reported a Brent breakeven cost of $26 per barrel.
Sarsang is north of ShaMaran's Atrush block. It holds two producing fields, Swara Tuka and East Swara Tika. Work is under way to expand processing capacity at Swara Tuka on a new 25,000 bpd facility. This will take gross production to around 50,000 bpd.
ShaMaran also noted plans to connect the Sarsang block to a feeder pipeline at Atrush. This will provide a permanent export pipeline connection. Production in the first quarter of the year was 27,892 bpd gross.
The company's president and CEO Adel Chaouch described the deal as a "strategic transaction" for ShaMaran.
The "acquisition will add immediate material production and cash flow to ShaMaran and will provide significant value enhancement. It demonstrates our continued commitment to Kurdistan and diversifies our existing production base."
Wrangling the numbers
ShaMaran will pay $135mn on closing in cash. Another $20mn payment will be vendor financed, in the form of a 5.5% convertible promissory note.
The company also intends to issue a new four-year bond, worth up to $300mn. It will exchange its outstanding $180mn bond and raise another $114.3mn to finance the Sarsang deal.
It also plans to raise another $30mn of equity for the deal, with the Lundin family agreeing to provide equity underwriting.
HKN Energy, a private US company, owns a 62% stake in the Sarsang block. The Kurdistan Regional Government holds the remaining equity.
TotalEnergies acquired the Sarsang interest through its acquisition of Maersk Oil in 2017.
Recommended for you

Kistos 'ready to sanction' TotalEnergies gas projects in West of Shetland