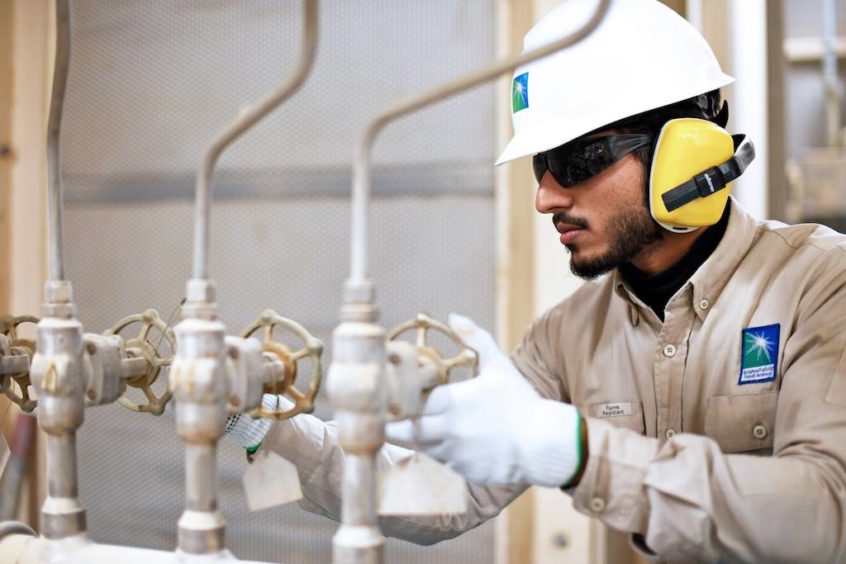 Saudi Arabia will push ahead with plans to increase oil production capacity to 13 million barrels per day by 2027.
Saudi Aramco CEO Amin Nasser, speaking at the Energy Intelligence Forum, said struck a bullish tone on the oil industry's prospects.
Speaking in August, Nasser had said production would increase to 12.55mn bpd by 2025 and reach 13mn bpd later.
While he was upbeat on prospects for Saudi's hydrocarbons, the executive also talked of the importance of the energy transition. "Everyone knows we have the lowest Scope 1 and 2 emissions," he said.
"Aramco Trading has had some requests for zero emissions deliveries. It does have those supplies if the customer wants them. Reducing emissions is important and critical," he said.
Aramco Trading began nine years ago and has reached a trading volume of 5.5mn bpd, Nasser said. It aims to reach 8mn bpd in the next five years, he said, confirming that the trading unit was also active in the LNG market.
Aramco is also working to develop its gas capacity. The Jafurah project's first phase should start producing in 2025. It will have 200-300 million cubic feet per day initially "with capacity to grow", he said.
There has been some speculation about bringing in partners to work with Aramco on the upstream gas opportunities.
Nasser said there were "opportunities for collaboration in the mid- and downstream. We are open for collaboration," he said. He did not rule out partnership in the upstream but seemed to call for a broader-based co-operation.
Recommended for you

BP, Linde plan hydrogen, CCS infrastructure near Houston