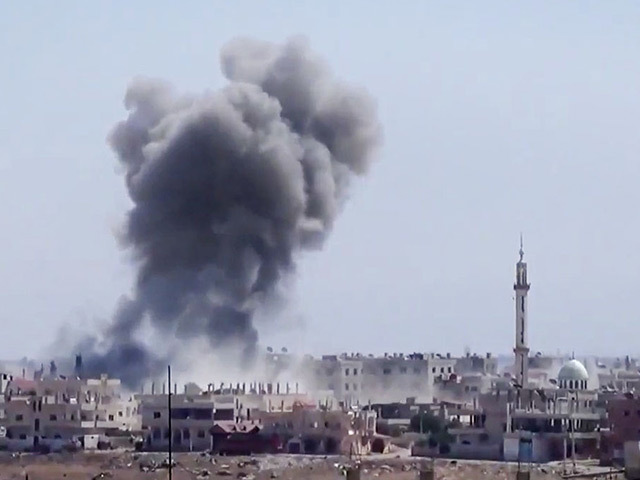 An attack by Islamic State (IS) terrorists has killed 10 oilfield workers in Syria, according to local reports.
Syrian news agency SANA reported the workers were travelling from the al-Kharata oilfield in two minibuses. The attack took place southwest of Deir el-Zour.
An ambush killed 10 workers and injured another, the report said.
The Syrian Observatory for Human Rights (SOHR) also noted the attack. The group said there had been an IED explosion. SOHR reported the same number killed but that the attack had injured two workers.
It also said IS cells were "prevalent" in the countryside southwest of Deir el-Zour. Regime forces captured the oilfield in September 2017, SOHR said, following violent battles against IS.
There seems to be an increase in IS attacks recently. SOHR also noted 18 members of the regime's armed forces had been killed on November 14.
Further, IS forces have carried out an attack on the National Defence Forces (NDF) on a road to the west of Deir el-Zour. This was close to the attack on the oil workers' minibuses.
#ISIS/#Daesh militants destroyd convoy moving from the Al-Kharata oil field along the Al-Madhul-Al-Bujuma road #DeirEzzor #Syria pic.twitter.com/IdiyjWp8Mi

— Middle East Update (@islamicworldupd) December 3, 2021